The Dutch have a style all their own. I think of them as the perfect solution for North American political correctness. They don't beat around the bush, they don't give empty compliments, and when they say, "I'm fine." then they probably are. I have worked with Dutch people for many years and have always them found great to work with. Not always easy, as they are stubborn buggers sometimes, but always fair.
As for their country....if you have never been there then you really are missing out. They sell soft drugs legally from common "coffee shops" all around the country. They don't
separate men's and women's change rooms an saunas and have no problems being naked around each other. Besides that, they are extremely hospitable, very friendly and take very good care of their country and lands.
Things to Know
If you fly into the Netherlands you will likely come into Schipol airport. The airport is out in the country so if you want to get to a major city you need to take a train. Once you clear customs just follow the signs to the train station and buy a ticket from one of the cashiers. Don't worry about the language, almost all Dutch people speak English which makes it extremely easy getting around. You don't even need to apologise for not speaking Dutch, they are extremely easygoing in this respect.
The public transport is superb. For intercity trains just buy a ticket for where you are going from the ticket cashier. Within the cities they use an above ground tram system. You need to purchase a strippenkard which is a piece of paper with a bunch of strips on it. All you need to do when you board a tram is fold down the appropriate number of strips depending on how many zones you are crossing (normally 2 or 3) and stick it into this machine which will stamp the card.
The most important thing you need to know when visiting bars in the Netherlands is that they always serve beers with two fingers of foam on top. I have no idea why.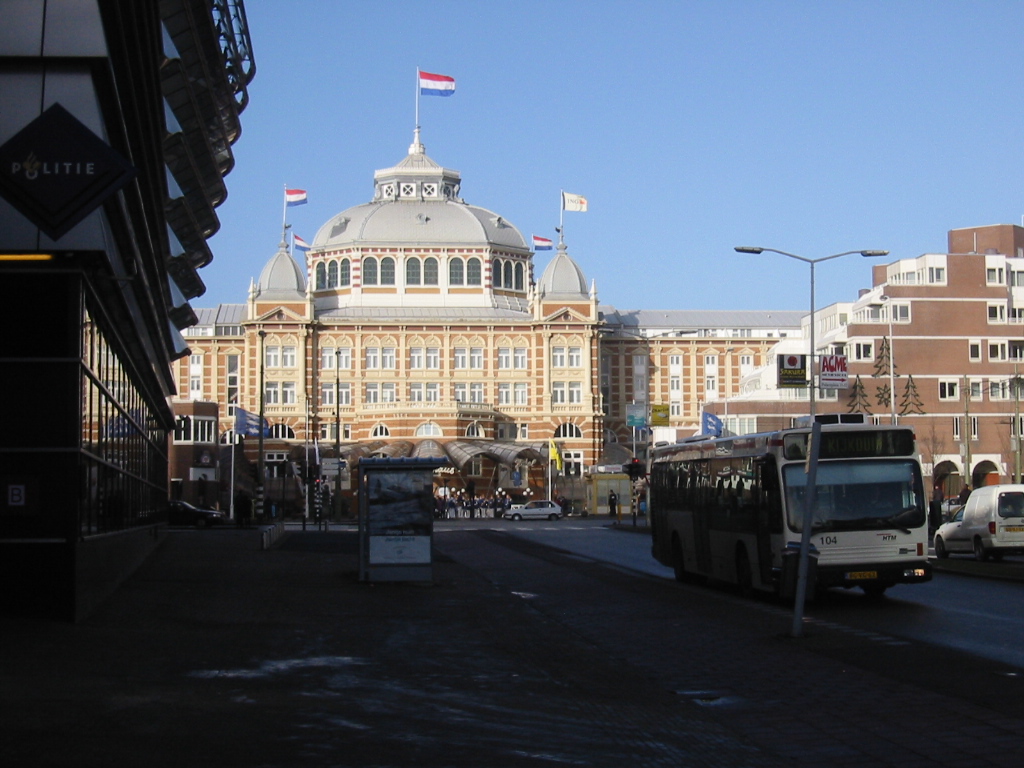 It does seem like a bloody shame wasting all the extra volume on foam. So when your beer comes back with this disgusting foamy layer just smile and drink it. If you try to send it back they will just tell you to piss off.
It seems as if every person in The Netherlands owns a dog. And these little doggies just love making poo-poos on the sidewalks. The Dutch don't mind letting their dogs do their 6business anywhere they like and the result is a disgusting mess. Don't think you will be wandering around enjoying the beautiful architecture; you will actually need to keep your eyes on the ground at all times in order to notice when "evasive action" becomes necessary. Either that, or find yourself a good shoe scraper.
The Hague
This is the place we know the best, especially the seaside area of Scheveningen. Although it is quite windy most of the time, it is a very happening place with many bars, restaurants, casinos, hotels, etc. There is a huge jazz festival in the summertime and they say the place really goes wild then. The city centre of the Hague is quite average - plenty of shops and restaurants and if you look hard you will find a few coffeeshops as well.
Apeldorn
We spent a lovely weekend in Apeldorn with our Dutch friends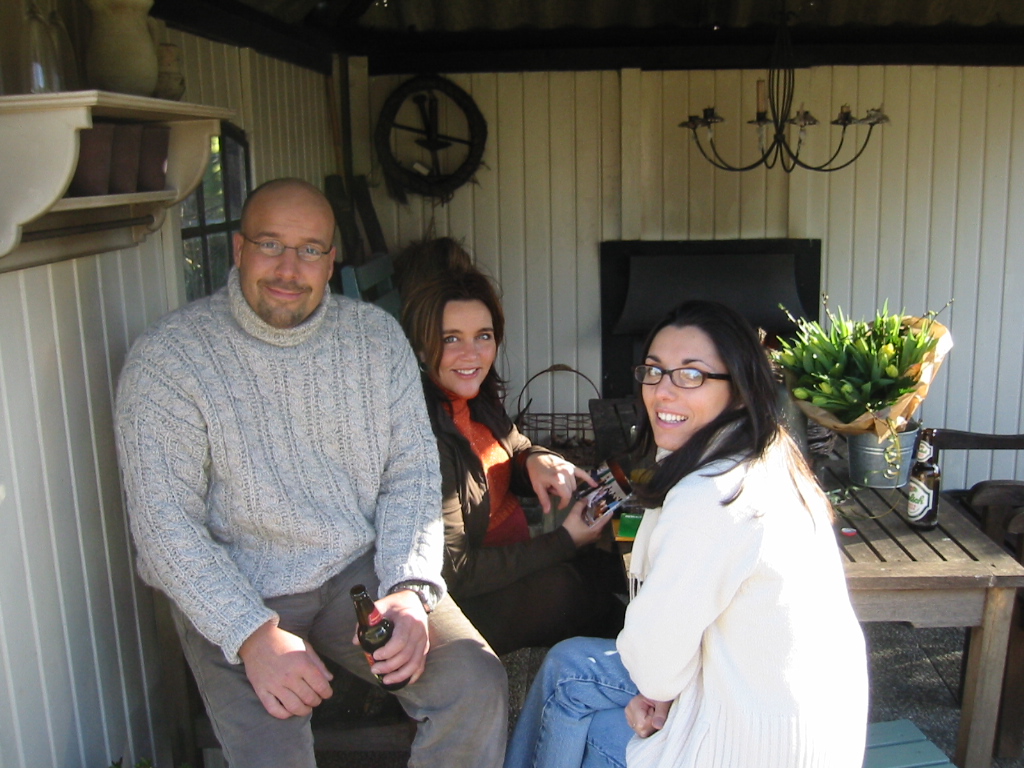 Roy and Anka. We met them through our Danish friends Martin & Marianne who were also there to visit them. We had a great time sitting around Roy's barbeque drinking lots of beer enjoying the sun, in February! Roy and Anka showed us around the market on the Saturday afternoon and we sampled the special herrings which were extremely smelly, slimy and delicious. After that we washed them down with a few pints of beer at one of the local pubs. They also took us for a tour around the countryside which was quite nice. One thing to keep in mind about the country is that it is extremely flat. In fact, a high percentage of the country is actually below sea level.
Amsterdam
Live sex shows, drugs for sale, prostitution...all within 5 minutes of Central Station! If you actually want to see something that is not in bad taste, then there are many, many museums and galleries to keep you occupied. We went to the Anne Frank house which was remarkable. We also had lunch at a small cafe where I ordered some Amsterdam specialty which read like a hamburger...but when it arrived I found out the hamburger meat was very spicy, but completely raw. I put on my best carnivore face and gobbled it down, though it was a little tough going at times due to the texture. Ana had more trouble finishing her meal due to watching me.