I'll be honest in saying that we really didn't have any expectations of El Salvador. We really knew very little about the country. That of course made the trip all the more surprising. In general we loved El Salvador!. It is full of wonderful places to go, natural wonders, great food and best of all, wonderful people. It is a well recommended destination if you are looking for all of these things....without the tourists. Here are some of those hidden treasures that we found on our trip.
Señor Tenador
General : This resturant is a great lunch place with a large variety of healthy options including a deli area. It also has wonderful coffees and an wide assortment of gift baskets with gourmet food. Great service as well.
Location: Just up from Plaza San Benito, San Benito, San Salvador
Tre Fratelli

General: Great Italian food chain in Central America. The food is fresh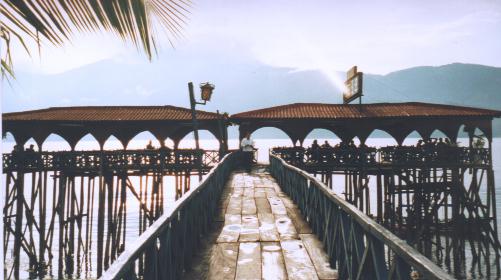 and great quality. Definitely the best seafood pasta I've ever had. A little more money than the average restaurant but worth the price. Good wine list as well.
Location: Zona Rosa, San Salvador
Guadalajara Grill

General: This place is not your traditional restaurant. Part of a Mexican chain, it follows the theme of fun, loudness and lots of food. The waiters often play practical jokes on the patrons, when they least expect it. If you like Mexican food, this is the place to go. Ladies night on Wednesday nights, is a must, with a great Mariachi band.
Location:
Avenida Hipodromo, Zona Rosa, San Salvador

La Diligencia

General

:
This wonderful restaurant is a little more upscale, but not more expensive that the others mentioned. The food is mediterrean style and very good. Good wine list, and great service.
Location: Colonial Escalon, San Salvador
Dos Hermanos Pupusaria

General

:
Pupusas are are must-try when travelling in El Salvador. They are fried corn or rice tortillas filled with beans and cheese. They can be found at any of the hundres of "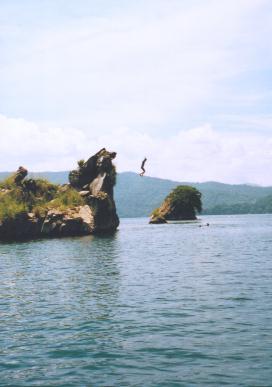 pupusarias" around the country. We found that the best pupusas are the ones made with rice which can me found outside of San Salvador in a small town called Olocuilta. Dos Hermanos is the only pupusaria we tried and it was great. The location is small and only a bunch of picnic tables but a good experience nevertheless.


Location: Olocuilta, outside of San Salvador, towards airport

Other Mid-range options
Tony Romas, Blvd. el Hipódromo, Ph: (503) 2-298-5050, Fax:(503)2-298-5964, American casual.
La Panetière, Ph: (503) 2-263-8792, Fax: (503) 2-264-1759.
Punto Literario. In El Museo de Arte Marte.
Restaurante Basilea, Blvd. El Hipódromo 2-502, Ph: 503-22236818 Fax:503-22790056
Diva, Blv. El Hipódromo, Centro Comercial San Benito, PH:503-22790814 Fax:503-2223-6026
Dynasty, Frente a Blv. el Hipódromo y Av. Las mangolias, Ph: 503-22639955 Fax:503-22638615. Chinese food.
Sushi-Itto. Ph:503-22241900 Fax:503-22982676
Inka Grill, Blvd. El Hipódromo. Peruan food.
Olivos, Hilton Princess Hotel. Salads and Sandwiches.
La Pampa Argentina, Ph: 2-2786057.
Los Ranchos, Calle La Mascota #232 Interseccion Pje. A y Pje #3.
If you are hoping to Impress.....
503, Blvd. del Hipódromo. Ph: (503) 2245-6219. Upscale, international cuisine and sushi lounge.
Paradise, Blvd. El Hipódromo. Ph: 503-2223-4832 fax: 503-22244201 [2]. Lobster and Steak Dinner.
A lo Nuestro, Calle la Reforma #225-A Col. San Benito, Zona Rosa Ph:503-22235116 Fax:503-22791920.
Zona Rosa has been for years and remains the trendiest area in San Salvador and the location of some great restaurants listed above as well as some of the best nightclubs and hotels in Central America including the Sheraton Presidente and the Hilton Princess. Although Zona Rosa doesn't cover a large area (around 1sq mile), it's home to many exclusive, upscale bars and nightclubs, but there are also some other more obscure locations to explore in other parts of the city.
La Luna
General: If you are a dope smoking artsie that likes half Spanish/half English covers of old CCR songs, you will like La Luna. It is sort of hard to find but worth the search. They distribute free programs which detail the month's activities. Some nights they offer live theatre.
Location: Calle Berlin and Blvd. de los Heroes

La Ventana
General: La Ventana (The Window) is an English-style pub close to La Luna. Lots of beer on tap and the coffee is delicious. They serve a nice breakfast including American and Continental just in case you get tired of cheese filled pupusas and fried bananas.
Location: Near La Luna, most cabbies know where it is.

Señor Frogs
General: This bar is definitely the place to go if you're looking to dance. It is behind the Guadalajara Grill and a goo time to go is Wednesday for Ladies Night. The music varies from meregue to salsa and they also play the usual top 40 stuff. The drinks are reasonable and they put popcorn on all the tables. It is a little hard to find if you don't know it is there so just ask around.
Location: Avenida Hipodromo, behind Guadalajara Grill
Other Nightspots....
Los Rinconcitos
Donde Jerry
Code(Mario's) Upscale, Private.
Zanzibar, Great live party music on Saturday afternoons and Acoustic Thursdays quality faves. Centro Comercial Basilea.
Chill Out, Next to 503 restaurant
Tabú, Next to Code
Cafes

Punto Literario
General: This bright yellow coloured building in Zona Rosa looks like someone's house, but behind its vivid walls is a little paradise. This building was originally a house, but the owners have done a wonderful job of creating a quaint bookstore and cafe. The food and coffee are wonderful and very reasonably priced. The books are mainly Spanish, but there are a few English to look throught. The beauty of this place is the decor. You feel like you are out in the country and not in the middle of a busy city. They even have a fountain!
Location: Zona Rosa, near Italian roundabout

Also see La Ventana under bars
Museums
There are two museums located in San Salvador and both are in the Zona Rosa area. These are "Museo David J. Guzmán" and "Museo de Arte de El Salvador". David J. Guzman National Museum of Anthropology contains a variety of Mayan and Pipil artifacts, while Museo de Arte MARTE displays an extensive collection of Salvadoran and international art.
Concerts
The lovely Teatro Presidente is where the local symphony performs regularly. Tickets are available at various prices and is located next to the Sheraton Presidente Hotel.

Ilopango Lake
This large volcano crator about 10 km outside of the city is quite a place. It has become a location for many locals to spend their weekends on boats etc. Not as busy as its sister, Coatapeque Lake, Ilopango is a nice place to spend a quiet day. Diving is a great experience in this lake. Those who have only been ocean diving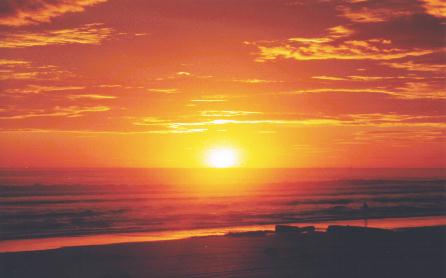 will find this experience quite different. On the lake bed you may find remnants of the civil war such as bullets. As well there is an area of the lake which is filled with small spheres made of rock. The origin of these rocks are a mystery. The best dive shop in El Salvador is El Salvador Divers, on the web at: www. elsalvadordivers.com.

Coatapeque Lake
This other volcano crator is also a beautiful weekend destination for many Salvadorians. The lake is very large and offers many locations to stop and have a bite to eat. The best we found was the Coatapeque Lake Hotel, (see photo above). This location has a great view of the whole lake. The lake also offers great diving. It actually is where I learned how to dive. Visability isn't superb but you can walk in from the beach, which for new divers can be a great benefit. Again contact El Salvador Divers (www.elsalvadordivers.com) for more information and diving locations.

Costa Del Sol
Costa Del Sol is the most prestigous of all of El Salvador's beaches.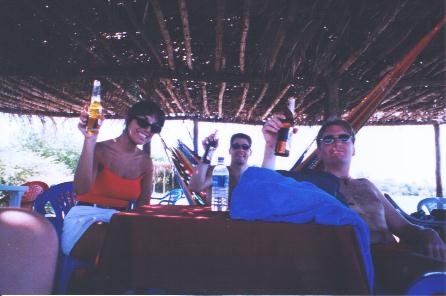 It is filled with large beach homes and weekend commuters. But don't let that scare you. The two hour drive from the city is nice and is definitely worth it. We stayed at a place called the Bahia Del Sol (speak to Paula) and were very happy. All of the above photos were taken there. They have cabin style rooms on both the Ocean side and the bay side. If you like the beach stay on the beach side and if fishing is your thing the bay side is the way to go. They have fishing charters available and the hotel hosts a big Marlin tournament every year. They offer an all inclusive weekend package for $89 US , which includes a 1 night stay, 3 meals, and beer and wine. Be sure to reserve your seat on the 11:00 am free boat ride to a nearby island. The island is small, but the boat ride is nice. The hotel also has a small casino and variety of pets including geese (they bite) and parrots.

San Andres Ruins
The ruins, like many of El Salvador's attractions, are close enough to San Salvador to make a day trip. Don't expect to find an expensive commercialised tourist trap. Nothing here but locals and definitely worth the trip -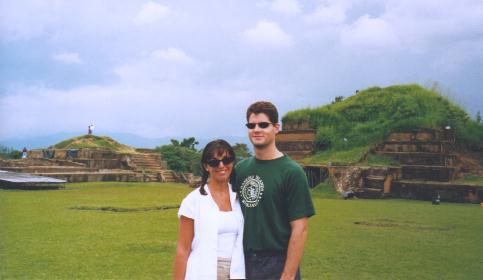 peaceful, very green, and surrounded by hills and volcanoes. The Salvadorians have thankfully not done a good job of exploiting this place. The site has been only partially excavated but it is still easy to make out the structures. There is a museum on site which has a history of the area, artifacts, and a great topographical map of El Salvador.

Santa Ana
This cute little town is minutes from Coatapeque Lake and is a definitely a gem. It's town square is a snap shot of Salvadorian life outside the big city. There are lots of restaurants lining the square. Also make sure not to miss a trip to the theatre. The ancient building was been wonderfully perserved. If your lucky enough, get a ticket and watch some Spanish theatre. If you just want to take a peek inside it will cost you $1 and the profits go to its restoration.