We had more ups and downs in Chile than you can imagine. We visited quite a few parts of the country and found some to be very nice and others not so nice. The one problem with ou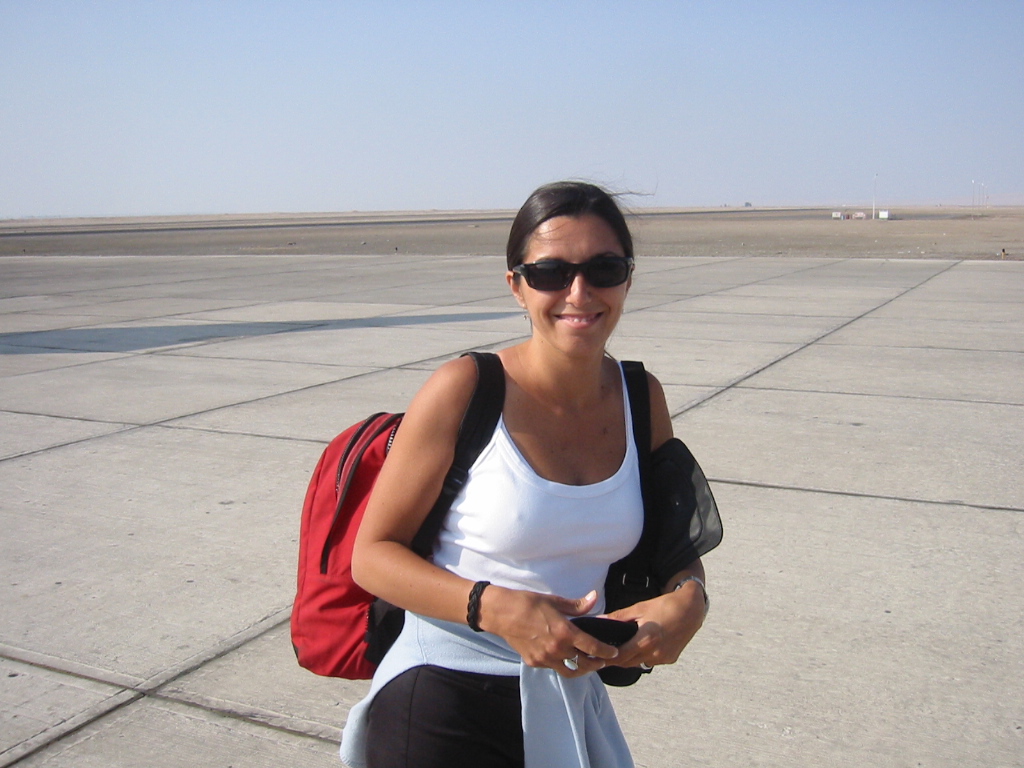 r timing was that due to the favourable exchange rates in Argentina, Chile was very expensive in comparison. Our experience there was definitely soured when we had our laptop computer stolen from an overnight bus and were met with absolute indifference from the bus company and police. Experiences like that obviously do affect your opinion of a country and its citizens. And unfortunately most of our photos from Chile were on the computer so we don't have many to put up here!
The People
Our first contact with Chileans was meeting up with our old friend Alvaro and his wife when we arrived in Santiago. They live in Santiago and took us out for a wonderful meal, gave us lots of good advice and history on the country and showed us a very nice time. The one thing we noticed right away was the very difficult Spanish that is spoken by Chileans. The tend to drop most of the 's' sounds from their words which makes it tough to understand, especially when spoken quickly. Another thing we noticed was the similar physical appearance most Chileans have, no matter which part of the country you go to, which was quite interesting.
Things to Know
Chile is a very, very long country. I think it is as long north to south as Canada is east to west, but very skinny. And the landscapes range from a huge hot dry arid desert in the north to a beautiful lake district in the central area to glaciers and penguins in the south. Unless you have a lot of time you will likely not be able to cover the entire country and will have to either choose to go north or south. We decided to skip the south part since it is much more touristy and expensive than the rest of the country, not to mention we have seen similar types of landscapes in other places. We flew from Santiago to Arica, which is near the border with Peru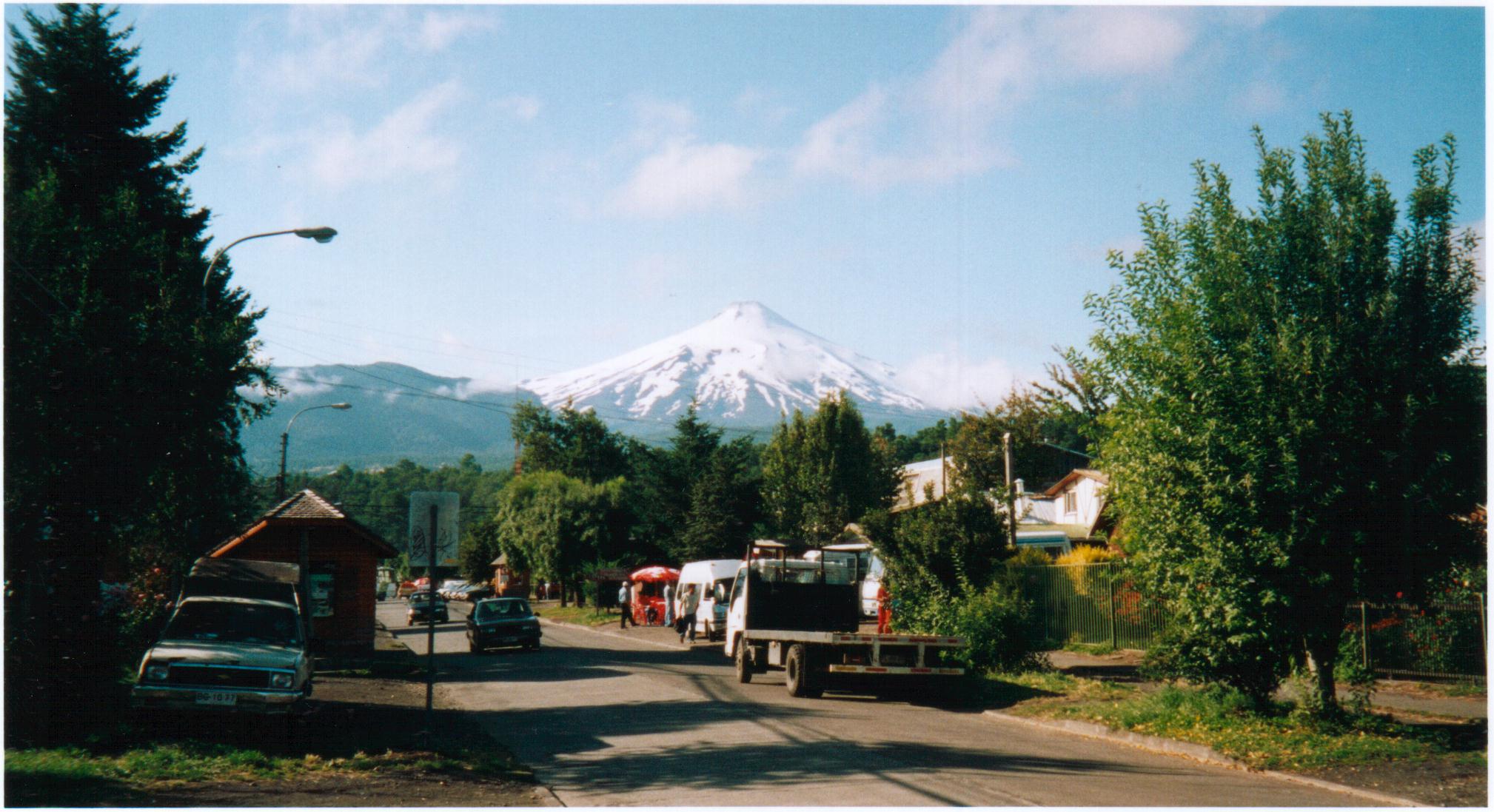 in the far north of the country. We did a little exploring around Arica then traveled overland through Peru and Boliva and re-entered Chile in San Pedro de Atacama, which is about a thousand kilometers south of Arica. We spent a few days there then took a bus up to Arica then flew back to Santiago. We spent a few days in the nearby coastal city Vina del Mar then worked our way south by bus to Pucon, a lovely town in the lake district and spent some time there before crossing the border into Argentina.
One thing to keep in mind is that no matter how safe a situation appears there are always thieves watching you just waiting for an opportunity to relieve you of your possessions. For the second time in our lives, we lost a laptop computer because we felt we were in a safe situation and let our guard down. These things will almost never happen in the places you expect them to - it will always be when you are sure you are safe. We learned that tourists are really targeted, especially on overnight busses so make sure that you either lock your things up or keep them right at your feet or you can be sure you will wake up and find your stuff gone.
Where to Stay
Like the other South American countries we have visited, we found small hotels to be much better value and safer than hostels. In Santiago we rented a room in a private residence which was quite good, especially since the owner spent some time giving us lots of information about Chile such as places to go, places to avoid, etc. If you are traveling on your own you will likely want to find hotels which have good common areas where you can meet other travelers. We used the Lonely Planet guidebook on occasion but, for the most part, found it to be terrible in its accommodation recommendations.
Where to Eat
Now what can we recommend for Chile? We didn't find any restaurants which served chile nor did we find many foods which contained much chile flavour. Most of the meals we had were the basic thin slab of fried beef with rice or potatoes and overcooked vegetables. We had some nice seafood in Vina del Mar as well as some pretty good rainbow trout in the lake district. We didn't really have the budget to visit any fancy restaurants but there are meant to be lots of good ones in Santiago. Our friend Alvaro took us out to a nice restaurant there but I can't remember the name of it. I do remember that it was quite expensive so if you are a budget traveler all the nice places will likely be out of budgetary reach.
Things to See and Do
If you have enough time and money to cover the large distances in Chile there are hundreds of interesting places to visit. We traveled by bus and plane but it would have been nice to have a car so that we could get to some more remote areas not covered easily by the public transport. The problem was that rental cars were quite expensive so we did not get one. Despite that we did visit some interesting places:
Santiago
The first words which come to mind when I remember Santiago are 'concrete', 'bus exhaust', and 'sweat'. It is a very big city and the air is horrible. As tourists we found it difficult to know where to go as the whole place seemed so closed in and populated with very few open spaces. The people we know who have lived there quite liked it so I think it is the kind of city you need time to get to know and appreciate. The most amazing thing about Santiago was the sheer number of busses driving around, we've never seen anything like it!
Vina del Mar and Valparaiso
We are very glad we visited this area instead of spending more time in Santiago. It is less than two hours by bus from Santiago and located on the coast. The two cities are connected but much different. We stayed in Valparaiso but in retrospect should have stayed in Vina del Mar as it is much nicer, cleaner, and has great beaches and shopping. We spent one afternoon walking around Valparaiso which was not too pleasant due to the traffic, pollution, and dodgy looking characters hanging around. By contrast we spent two lovely days on the beach and in the giant air conditioned shopping mall in Vina del Mar.
Arica and the Atacama Desert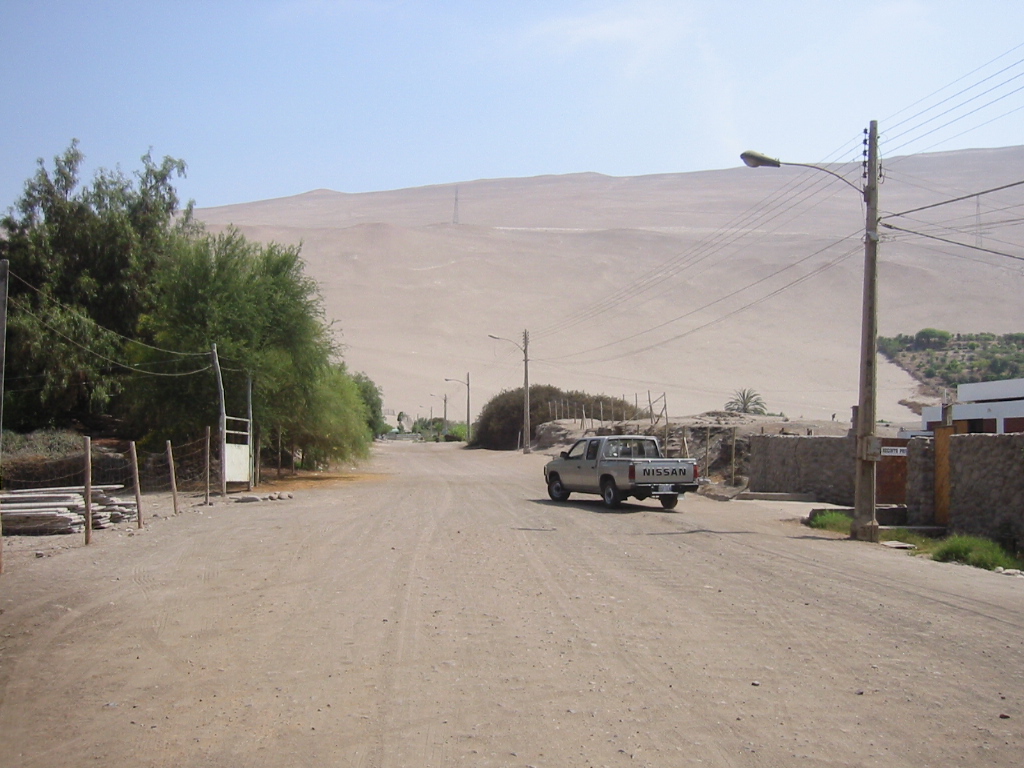 Arica is the northernmost city in Chile and just at the top of the Atacama desert which is one of the driest in the world. Arica is quite a busy, dirty city but for some reason has an attractive charm to it. The people seemed quite friendly and happy and the prices were a bit cheaper than what we found elsewhere in Chile. We visited a museum just outside of Arica which had some well preserved, ancient mummies that were quite interesting to see.
San Pedro de Atacama
What a strange place. We arrived in San Pedro after traveling through Bolivia and several people we met along the way told us how great San Pedro was and that we should plan to spend quite a bit of time there. What we were expecting and what we found were markedly different. It's true that there were quite a few groovy restaurants, cafes and bars but what really put us off were the extremely high prices and the filthiness of the town. None of the streets are paved and the town is located in the middle of a desert so you can imagine how dirty and dusty everything is. It is the sort of place where you have a shower in the morning, go out for a walk, and return in half an hour desperate for another shower. We did not have a place booked to stay so we spent the first couple hours walking around from place to place checking rooms and prices. To our utter disbelief, many of the places wanted over US$100 per night! We found a few that had rooms for ten dollars per night, but they had dirty walls and even dirty-looking proprietors. We finally found a place for about forty-five dollars per night that was all right if you didn't mind the intermittent water availability. But please, don't take my word for it. As I said, lots of people we met liked the place so it's always best to go and see for yourself!
Pucon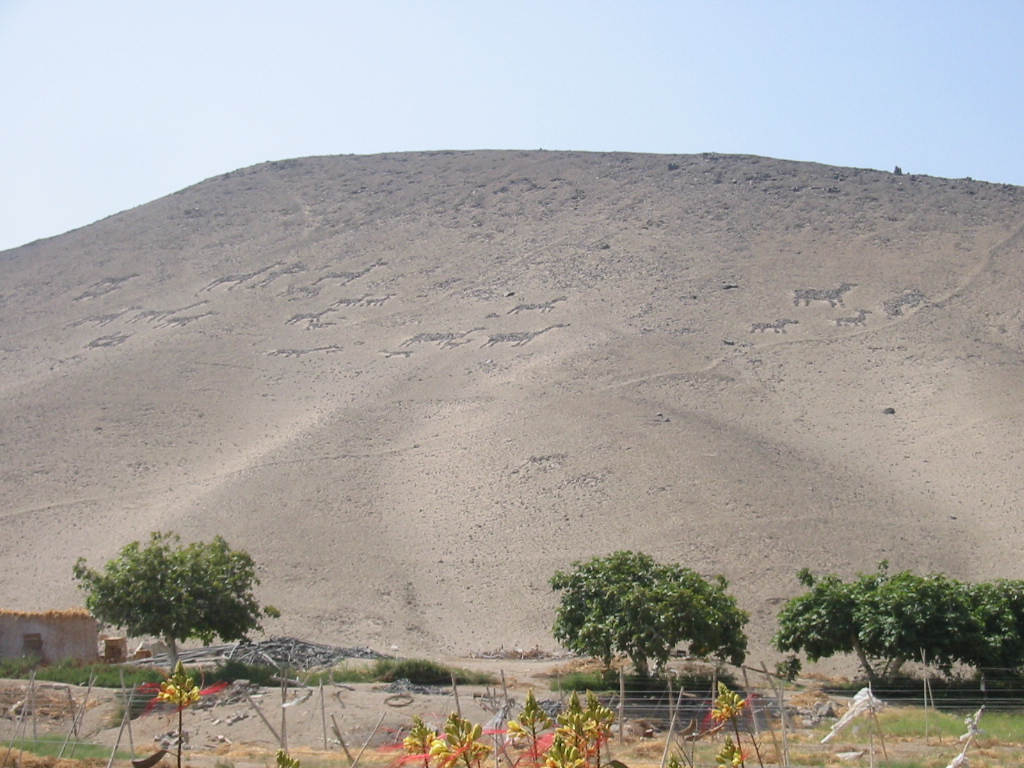 This was the town we were traveling to when our computer was stolen from a bus so we were obviously in a rotten mood when we arrived. We found a very nice hostel to stay called 'German's' and settled in for a few days relaxation. It is a tourist town but still very charming as the surroundings include a large volcano and a freshwater lake with a busy beach area full of the young, rich Chileans. We met some really good people there and had some fun nights out especially with this group of three Australian guys we met. It was the first trip abroad for one of the guys and up until a week before they were leaving Australia for Chile he had thought they were flying to 'San Diego' in the States instead of 'Santiago' in Chile!! So he got a little more than he was bargaining for. There are an abundance of things to do in and around the town of Pucon including climbing the volcano, horseback riding, fishing, hot springs trips, etc.