It is impossible to spend a couple weeks in Brazil and feel like you have really seen the country. A person could vacation there a dozen times and still not cover much due to it's enormous size. We enjoyed all the places we visited, which were the Florianopolis region, Foz de Iguazu and Rio de Janeiro and got a good feel for the diversity and richness of this grand country.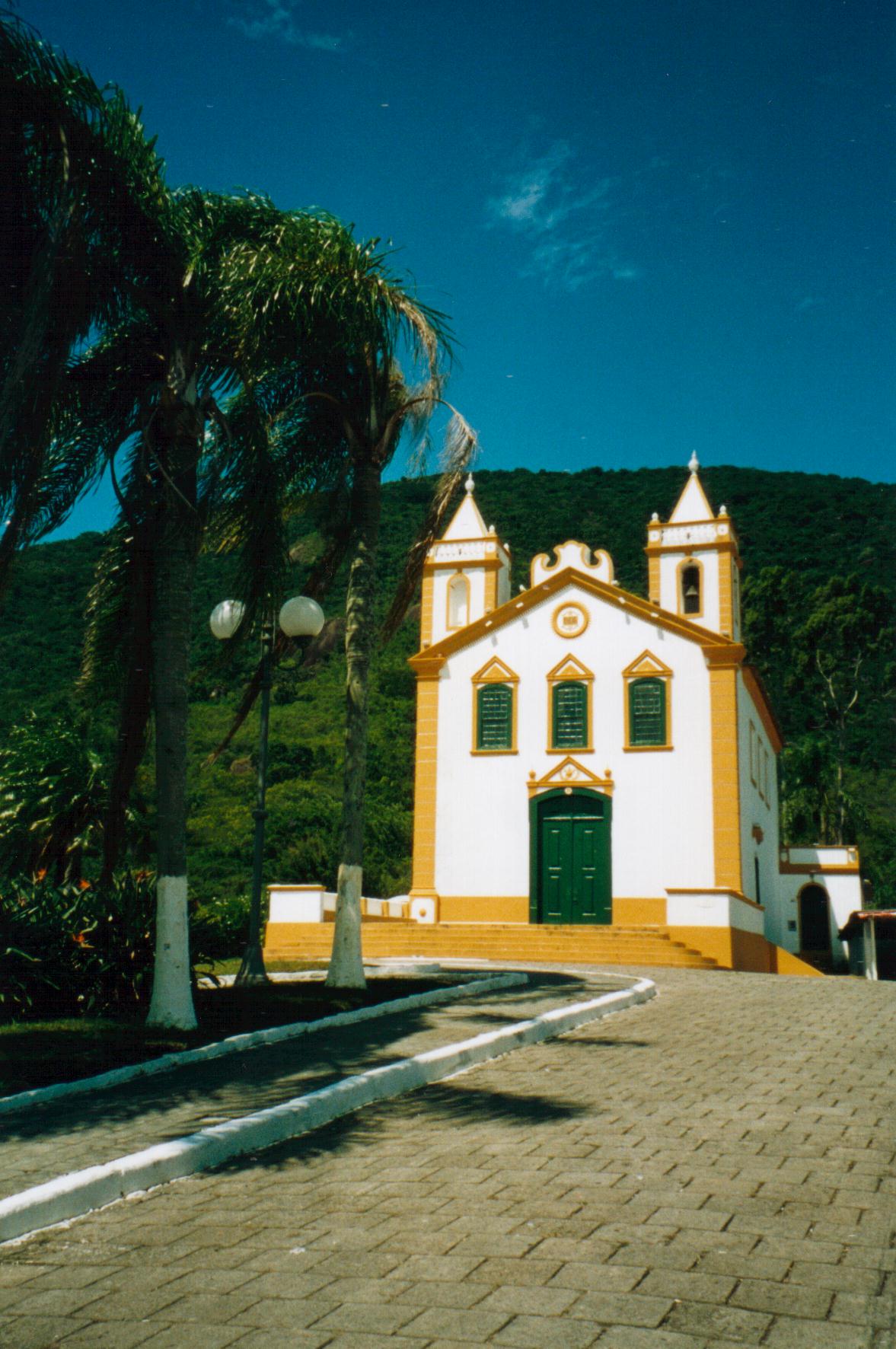 The People
The Brazilians were some of the friendliest people we met in South America, not to mention the most beautiful. They seem so...satisfied. They also obviously enjoy themselves at every possible opportunity which, I suppose, is a stereotype which we found to be true. One thing that really amazed me was the diversity of 'looks' there. You could be walking down the street and be passed by a tall, blonde woman who looked Scandinavian, then be met by a mustachioed Mexican looking fellow, then run into a dark black African looking child....and they would all be locals speaking Brazilian Portuguese.
Things to Know
Brazil has always been a place where everyone wants to go but few people ever do. It has a very exotic and yet dangerous appeal to it. Some of the bad things you hear are true, but don't let that stop you from going as your good experiences will definitely overshadow any bad ones. Just use common sense and take precautions for your security. If your hotel room has a safe use it. Stay well-informed, and don't wander around unfamiliar neighborhoods after dark. Find out the best way to get somewhere, how much it should cost and how long it should take before leaving. Keep an eye on your handbag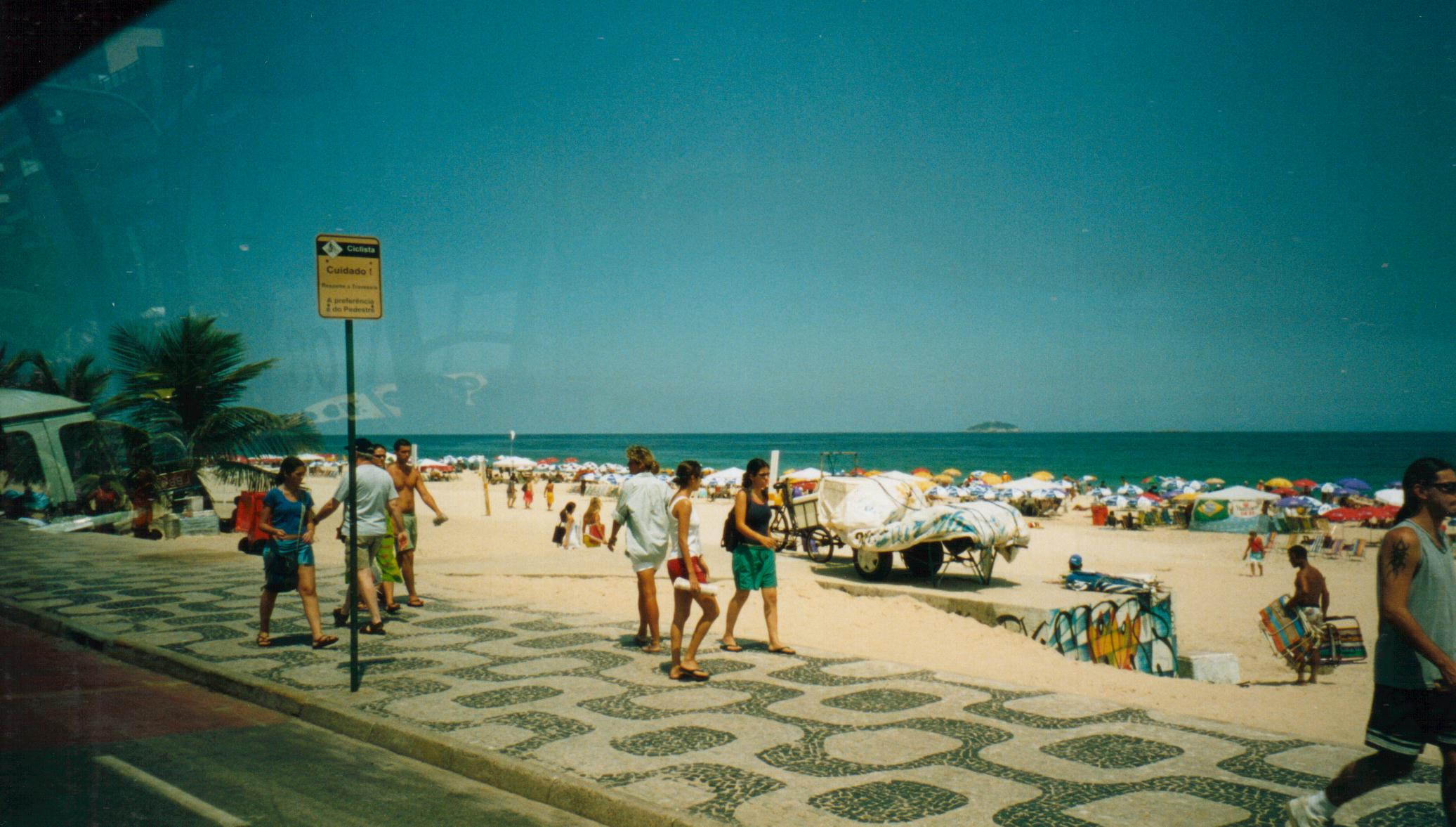 and don't carry too much cash with you. Brazil is an amazing experience. Don't spoil it by taking unnecessary risks. Relax and have fun, responsibly!
Brazil, like any other South American country has big cities with lots of crime, but similarly has many small cities and villages where crime is rare and the people welcome you with open arms.
What they won't welcome you with is a fluent English tongue. Tourists that we have met have had the most challenges with language barriers on their trip to Brazil. In most cities you will find that some of the hotel staff do speak English and perhaps some Spanish. In small towns it is quite difficult to find people who are able to speak any language other than Portuguese. But again, don't let that stop you from going, the Brazilians' friendly demeanor will tolerate even the most butchered attempts at their language.
Where to Stay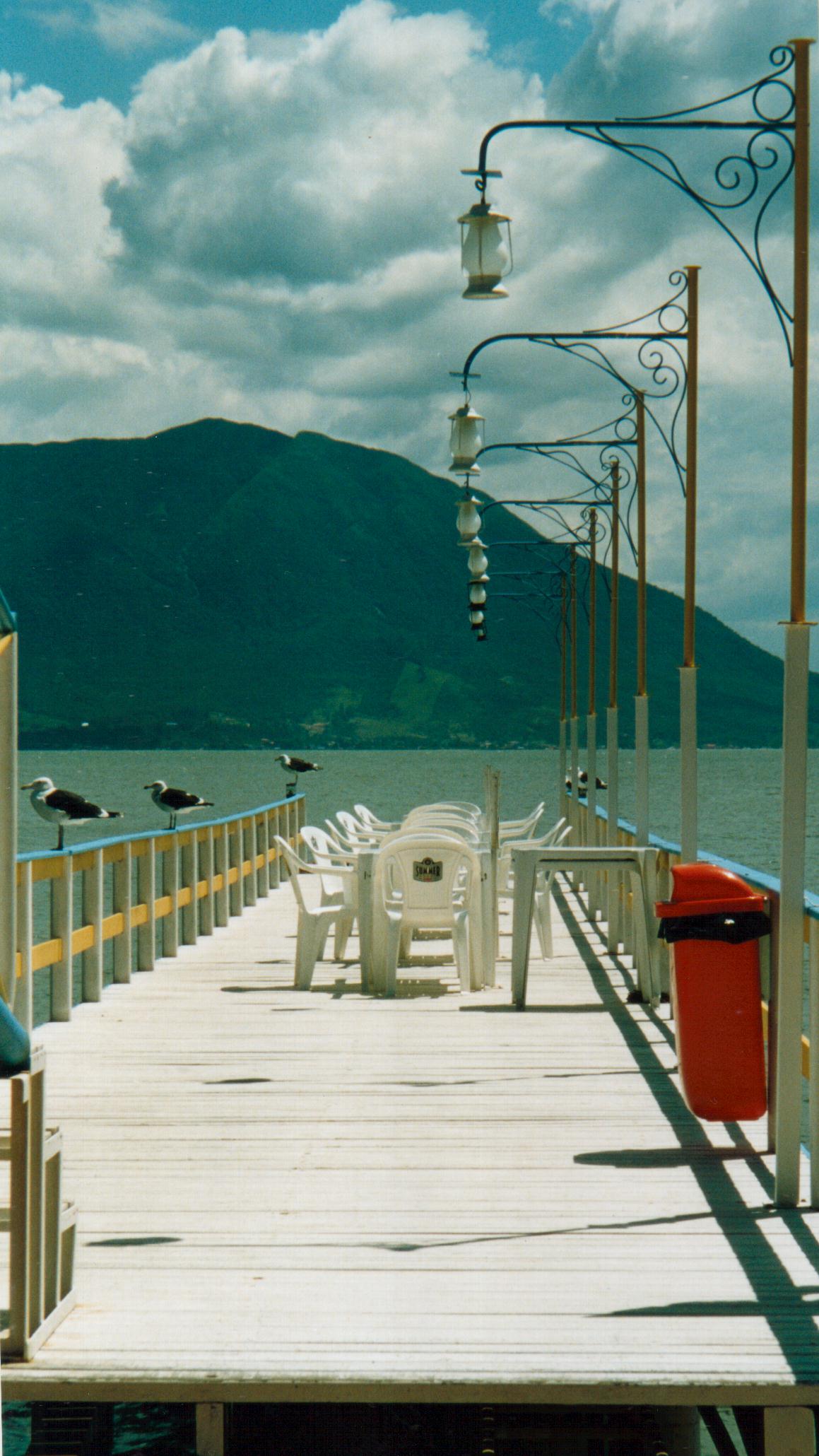 As we said before, we saw a small portion of Brazil and stayed in only two hotels in the country. The first was in Florianopolis which is approximately 13 hours drive south of Rio. Florianopolis is a very unique city as one half of it is on the mainland and the other half is on an island called Santa Catalina. Santa Catalina boasts 47 beaches all with their own distinct flavour and crowd. Ten years ago, this sleepy little island was awakened by the relocation of many wealthy Brazilians who wanted to escape the pollution, congestion and crime of the big cities. As a result Santa Catalina has become a tasteful haven for the rich and fortunately has been able to maintain it's small town charm in the midst of highrises.
We stayed on this island in a small fishing town called San Antonio de Lisboa. The village itself was not populated with tourists, as there were only two small hotels in town. Most of the people at restaurants and bars were locals, so we tried to blend right in. The island is fairly small, (3 hours around if you drive slow) so getting to the north beaches and into town was ideal from centrally located San Antonio. We stayed in a lovely bed and breakfast called Pousada Mar de Dentro. The staff was wonderful and was able to help with everything from renting a car to finding fish bait. They went out of their way many times for us during our visit and made us feel like we were part of a large family. The owners, Roberto and Leda are also extremely friendly and made sure that our every wish was attended to!!! Breakfast was fantastic with fresh coffee, bread and seasonal fruit including delicious ripe papaya. The grounds of the hotel are small but quaint and include a lovely small pool. Rooms are clean and comfortable, but small and basic. Each offer a private bathroom and fresh towels, linens and a TV. Some of the rooms have views of the bay, but the beach is not the nicest on the island.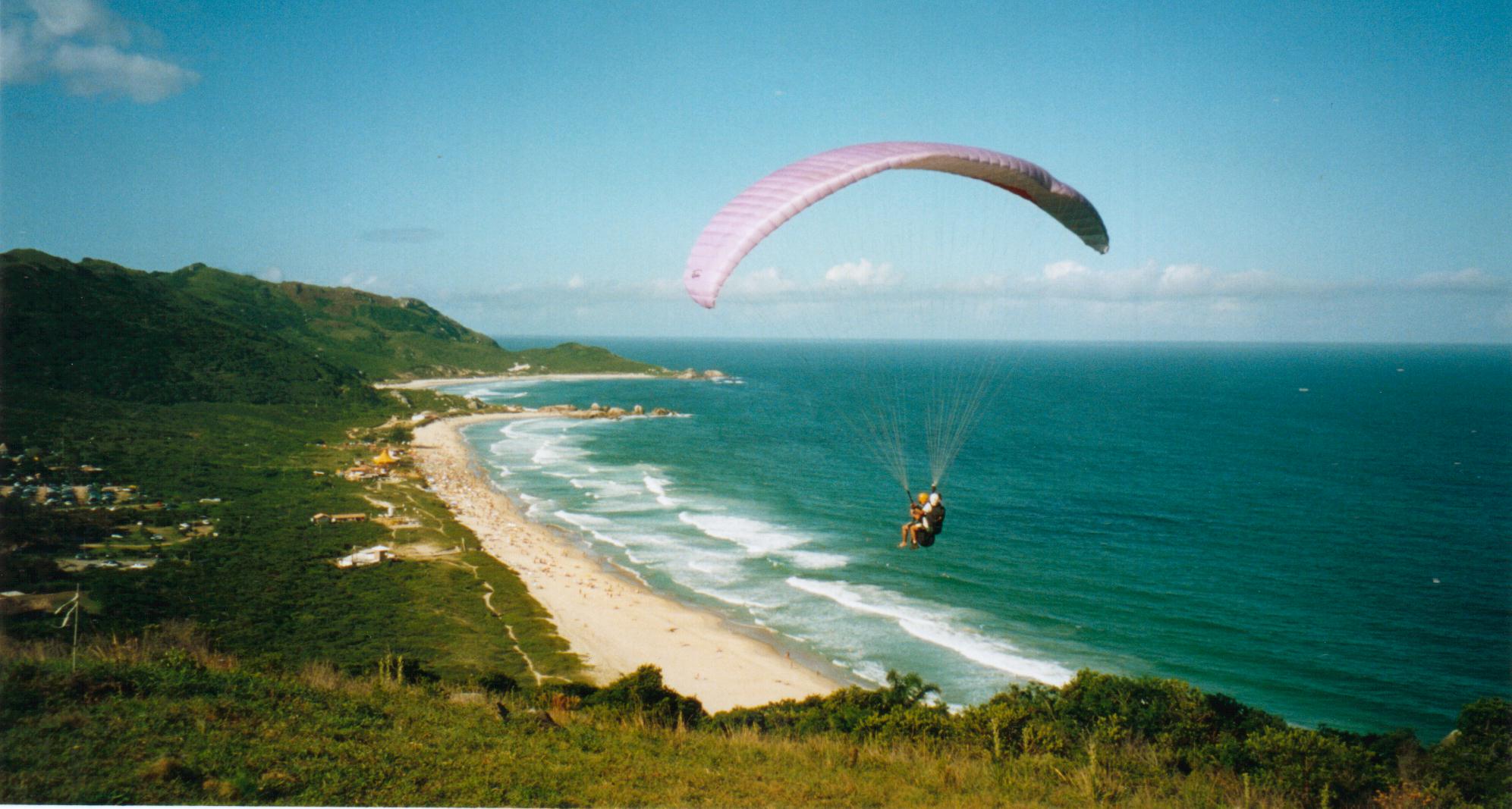 We found that although the location was not on one of the main beach areas, it was a great spot to retreat to after a day of sun, fun and music at a busier beach. Pousada Mar de Dentro is probably one of the best value hotels we have ever stayed in, and we will definitely return!! All this for about US$30 per day.
The second hotel we stayed in was the Inter-continental in Rio De Janeiro. This hotel had all the regular amenities of all major hotel chains and the price to match. Not our favourite kind of place, but secure and comfortable which is what we were looking for on our last night in Brazil.
Where to Eat
I can't remember having a disappointing meal. There was a lovely bayside seafood restaurant down the street from our hotel in San Antonio de Lisboa where we gorged ourselves on fresh seafood almost every night. A dozen oysters cost about two dollars while a pail of fresh steamed mussels was even less than that.
We also found some great places to eat meat. If you can believe it, the food court in the large shopping mall in Florianopolis had a 'churrascaria' which is like a barbeque place with all sorts of meat. They sold lunches by the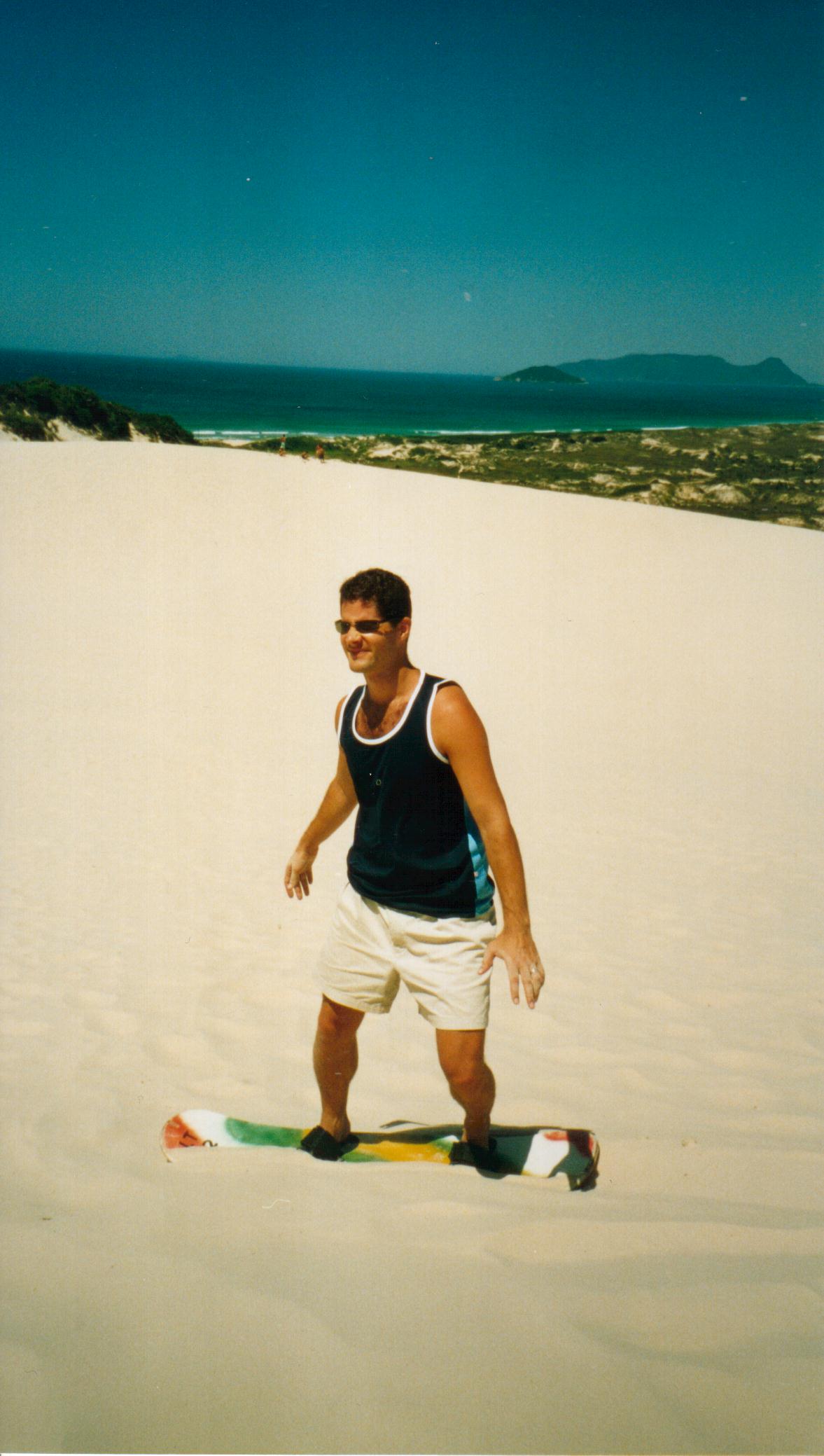 pound so you would have the servers load up your plate with meat off the skewers then plop on some salad (if there was any room left over) and the chap at the cash register would put it on the weigh scale and charge you accordingly. Almost made going to the mall worthwhile!
Things to See and Do
All we can really comment on here is the island of Santa Catalina as we spent only a short time in Rio and really didn't see much. In Santa Catalina the best thing to do is to rent a car and explore the entire island. The car rentals were cheap, only about US$12/day which included all kilometers and insurance. Each morning we would get the map out and pick a new beach to try out. We were never disappointed! The roads are all good and relatively well marked so it's tough to get lost. A couple of the more interesting activities available are paragliding and sandboarding.
Another activity we can recommend is taking Portuguese lessons. It is the ideal learning environment - table on the beach, drinking gin and tonics, and enjoying the sunset while practicing Portuguese verbs and conversation!
We did spend a day in Foz de Iguazu which is located in the south west area of the country on the border with Argentina and Paraguay. The waterfalls were spectacular and definitely made the trip worthwhile. We stayed in the town on the Brazillian side which was nothing more than a dirty, seedy place you had to pass through to get to the falls. We stayed in a resort hotel that was about a mile from the waterfall park entrance. It was a nice place, though a bit run down. We had originally planned to spend a few days but we found that one day was more than enough time to see the falls and have a look around. Besides, we were anxious to get to the beach areas of Brazil!