If anybody reading this has visited this remarkable country and can tell me of any other place in the world that is more tourist friendly, has more diverse things to do, has nicer people, or has a more "colourful" history, I will not believe you. As a total package, it is probably the best place we have been to. I have heard it called, "All of Africa in one country" and after spending five weeks there, both on and off the tourist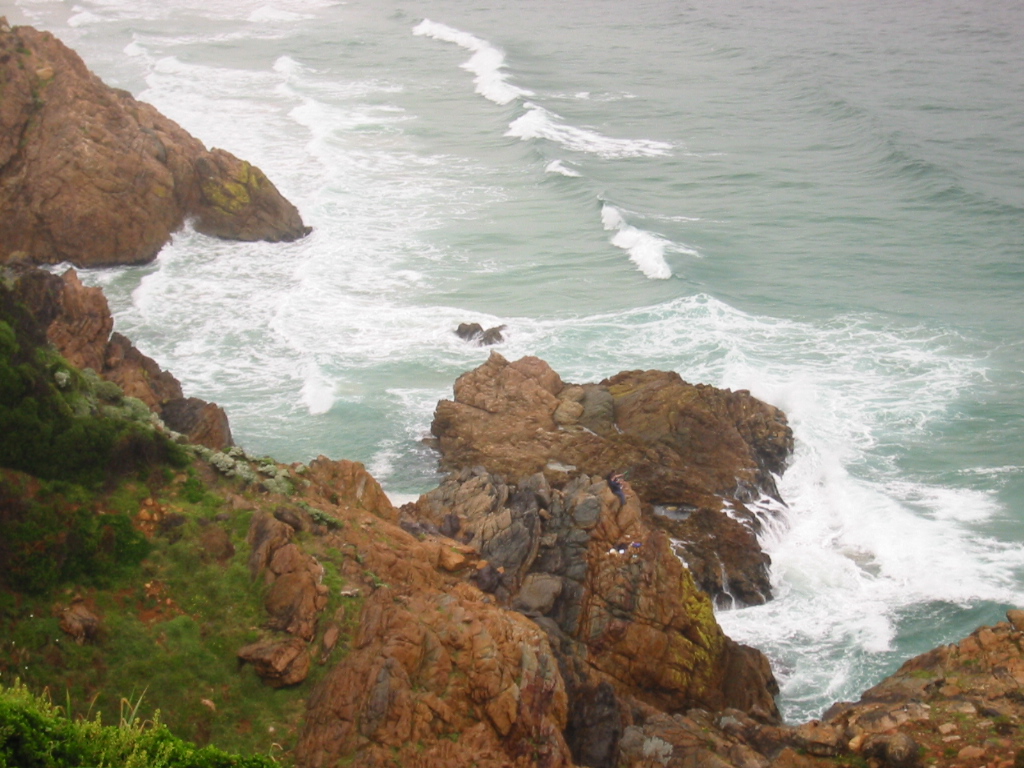 trail, we do believe we have experienced Africa.
The People
We have met many South Africans in the different places we have lived and traveled and have always found them to be friendly, open and fun to be around. The South Africans in South Africa are no different - extremely nice people. We weren't sure what the racial mix of the populations would be, but after our first day we realised that walking around Capetown was just like walking around Toronto - people of all shades and sizes, obviously from much immigration and racial mixing. I might have expected to see a more definite line between black and white, due to the years of apartheid, but we noticed no such thing, shows what we knew about South Africa. As we worked our way up the coast there did tend to be more of a noticable split between the various races, but everybody seemed to get along quite fine. It's hard to
really get to know a country and its people without living there, but our impression was nothing but positive in all aspects. As a tourist, we only needed to stand around looking lost for thirty seconds before someone off the street came to offer help. This must have happened a dozen times, and we really appreciated it. It seems as if the South Africans are happy to have foreigners visiting their country and very proud to show it off.
Things to Know
We had no problems with theft but judging by local advice, don't even consider leaving valuables in view or unguarded. And if you rent a car, don't bother getting a radio or leaving anything of value in sight as this will only encourage a break in. Remember that this is indeed Africa - there are snakes, lions, hippos, spiders and sharks and they won't hesitate to bite you if they feel threatened so keep your distance!! A little less dramatic advise is, like any other place in the world, there are thieves, so be careful and be very alert. There are serious problems with crime in Capetown, Durban and especially in Jo'burg, so take precautions and don't get robbed.

We stayed in nicer areas of Capetown and Johannesburg and felt reasonably safe, but we've been advised that if going for any extended distance at night, take a cab.
There is always a tendency when arriving in a new city to head downtown to where the action is. The only action you'll get in the large cities downtown at night is being relieved of your valuables. Long Street in Capetown is where many of the hostels are, but many people have told us that it is NOT a good place to walk at night. This goes for the entire downtown area of Jo'burg at night as well as during the day. We didn't spend much time in Durban but judging from what we saw I wouldn't do much walking around the centre there at night either.
Now that the crime part is out of the way, how about some of the good things? The roads in South Africa are GREAT! The highways are posted at 120 kph which is good as it is a very big country and takes a while to get from place to place. We put 4600 kilometres on our little rental car and I can't remember a single instance driving when I felt as if the speed limit was too low. So if you enjoy driving you will love it! Just make sure to keep your eyes on the road and don't let the beautiful scenery distract you off the cliff.
We found prices to be very low for pretty much everything. As a country South Africa is extremely self reliant and the seem to produce pretty much everything they need, which is surely due to the many years of economic sanctions and embargoes. The South African currency is called the rand and is has been steadily decreasing in values for years now so if you are traveling on a strong currency like US dollars or British pounds you will be pleasantly shocked by the low prices. We survived on around US $35/day and that included a rental car, dinners out almost every night, double rooms in backpacker hostels, many tours and lots of delicious wine! A bottle of good red wine will cost less than three bucks and beers are six bucks for 24 in the liquor stores. The best deal we found was in Hermanus, where there was a film festival at one of the local cinemas. For six bucks we got two movie tickets, a bottle of red wine (which we were allowed to take into the cinema!), and a huge plate of food that was dinner for both of us! We left there smiling.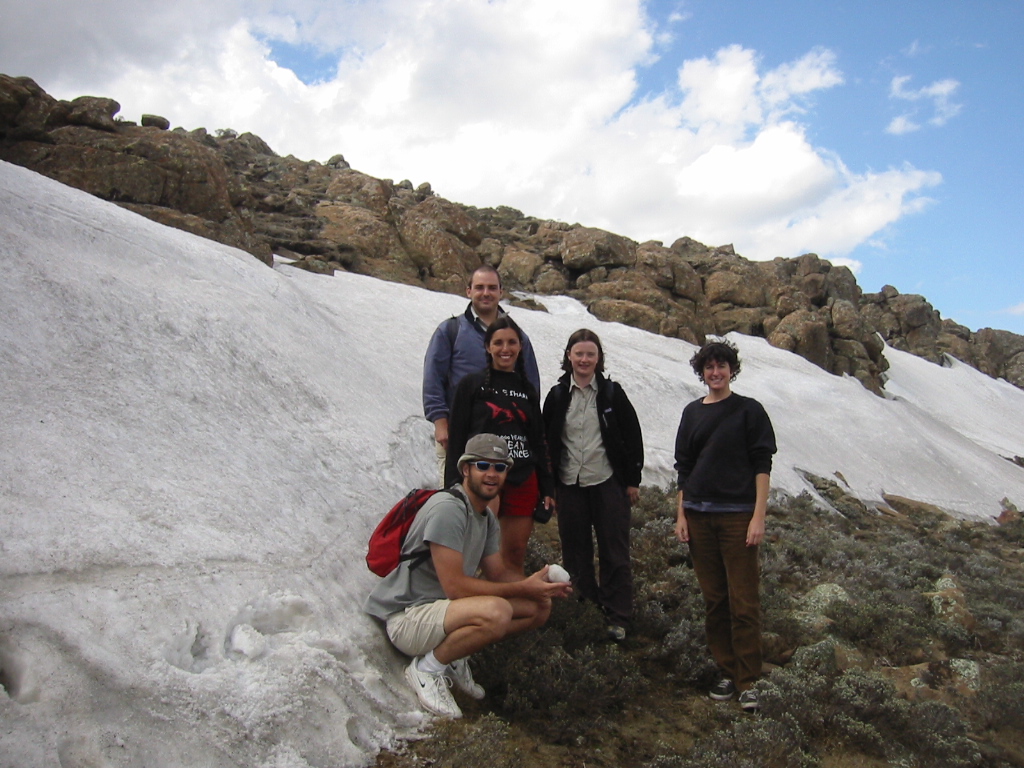 There is a thriving backpackers route and culture in South Africa so don't feel like you have to do a great deal of research before you arrive and book any hostels, tours, etc. Once you arrive, just ask around in the airport for a good backpackers, go there and start talking to fellow travelers, they are always happy to pass on information. As well, all the hostels we went to had piles of brochures, tour information, contacts, and ideas to help you along the way. So don't worry, just turn up!
Lastly, you can buy anything you need in South Africa so don't fill your bag with Pantene, cotton swabs, three cans of deodorant, or a gallon of mouthwash. Anything larger than a small village will have stores that sell all that stuff.
Whoops, one more thing. If you're a typical Anglophone with no language abilities whatsoever, don't worry. Practically everybody you meet will speak English, as well as Africaans (Dutch-based) and possibly some of the other 9 or so official languages of South Africa. As usual, makes you embarrassed to be North American.
Where to Stay
We spent most of our nights in backpacker hostels and are happy to report that the standard of South African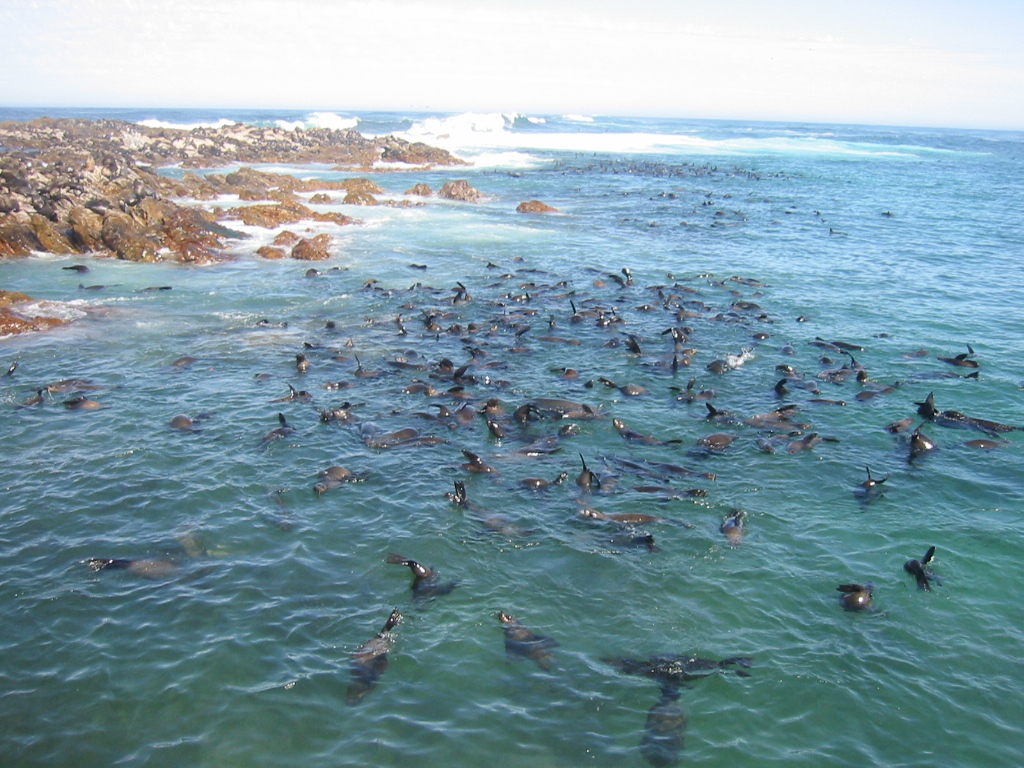 hostels is way above what you will find in most other countries. The most we paid for a double room was $15/night and the cheapest was $12 so the prices are quite consistent. We stayed in a B&B one night to treat ourselves, but we found that it was hardly any better than the backpacker places....for three times the prices. Of course, the best place to stay is always a friend's house (that's Martin and Marianne Olsen's favourite line!) and we were fortunate enough to have our friends Trudy and Philippe currently living in Jo'burg but also with a house in Wilderness. It is such a great treat during a trip when you can catch up with old friends. So if you don't know a Trudy and Philippe in South Africa, I guess a backpacker hostel is your next best option, here are some of the places we stayed in on our way through the country:

Big Blue Backpackers - Green Point, Capetown - Tel: (021) 439 0807
Web: www.bigblue.za.net
Great location, close to bars, restaurants, laundry, beach and seafront. Craig the owner is extremely helpful and seems to know everything you will ever want or need to know about S. Africa.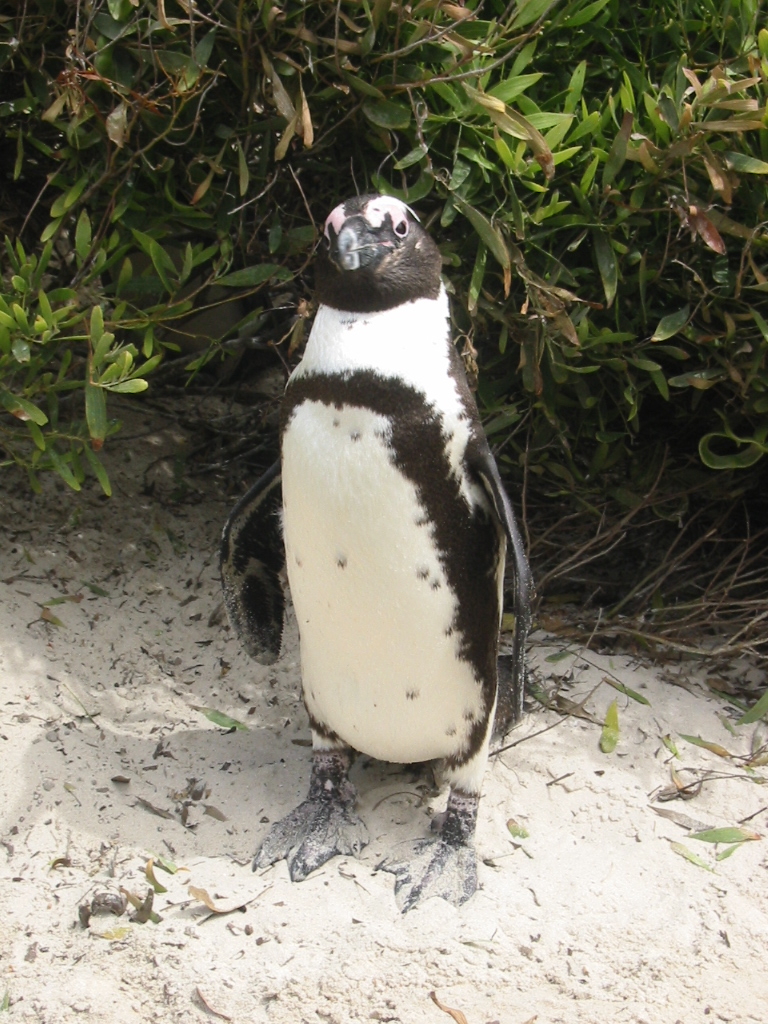 He is straight up and will tell you both the good and the bad, which we were very thankful for. We stayed in a double with bathroom which was clean and big. The hostel is big and there is a communal kitchen, TV room (movies every night), and a bar. Nice friendly staff. We highly recommend this place. $15 US per room/night for double w/bath

Betty's Bay Backpackers - Betty's Bay, Tel: (028) 272 9093
This is basically a bed and breakfast, with out the breakfast. Morney and Debbie have a nice house with a breathtaking view of the mountains in Betty's Bay. The house and room is clean and they allow use of the kitchen and TV area. Morney is an artist, so the house is full of his work on the walls. Very nice people. Great place to stay for a night or two. $15 US per room/night, shared bath.

Hermanus Backpackers - Hermanus, Tel: (028) 312 4293 Email: moobag@mweb.co.za
This place is a backpacker's dream. It is located in a residential neighborhood in the small and quaint town of Hermanus. The town is very tourist oriented and the hostel provides a tour company which have everything from Great White Shark Diving to sandboarding to kayaking with the whales. You could spend several weeks and several thousand Rand becoming a true adrenaline junkie in this town. The room we stayed in is nicer than many hotel rooms I've been in. New and nicely decorated, this hostel has a lot to offer with a bar, 2 kitchens, laundry service, TV rooms, reading lounge and pool (that's right, not a pool table, a real pool). Great spot. $15 US per room/night, w/bath. Note: There's a pool table too!!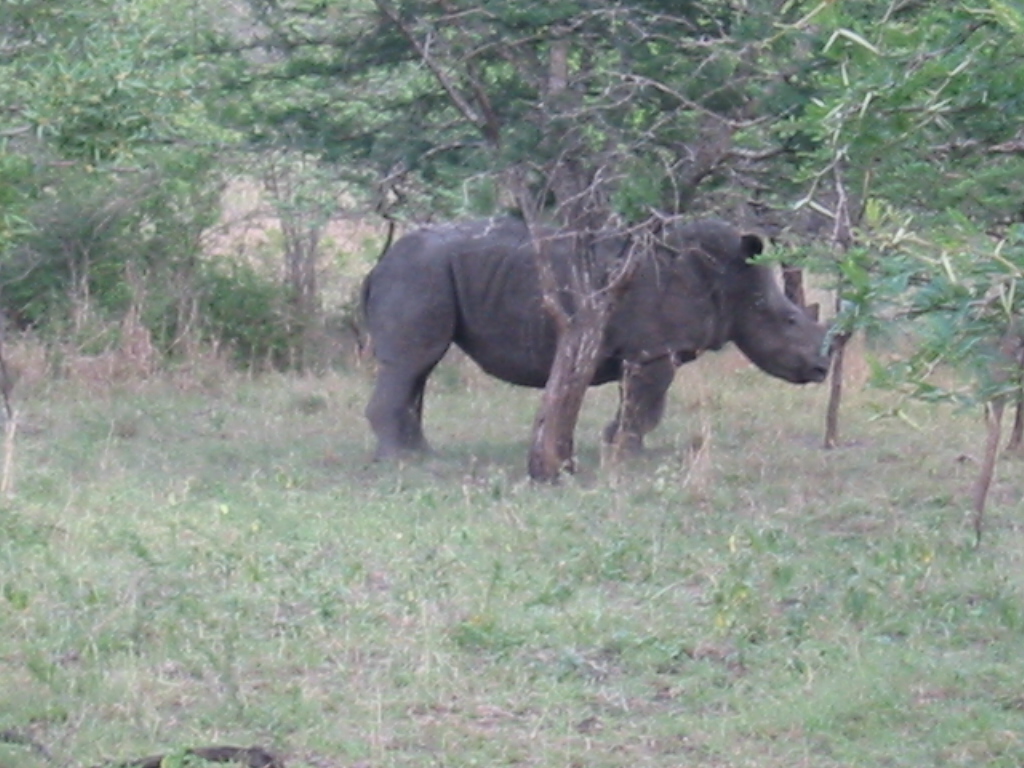 Bomvu - Coffee Bay
You can go on some nice trips here without even leaving the confines of the hostel garden as every 8 year old village kid on the street is selling marijuana and mushrooms. If that's your thing, you'll love it. If that's not your thing, there are still plenty of things to do such as hiking, village tours, beaching, surfing, snorkeling, or just sitting on the hammock reading a book. There is only a single tiny shop in town so bring your own food. They serve okay food at the bar and the staff are very friendly. It's hard to believe, but the hostel employs 18 local people as staff! Don't miss out on the Xhosa village tour with Silas, you'll taste some lovely corn beer and learn some new dance moves. Note: Be careful of the "extras" which may get tacked onto your bill (ie. pickups from hikes, yoga - if in doubt, ask!).
Sani Pass Lodge - Near Underberg.
Could be almost decent but the manager Nico is very strange and the rooms and toilets are very ordinary. We wouldn't have stayed longer than a single night, but there happened to be an absolutely great group of people there at the time so we had a lot of fun. Goes to show that it's rarely the place...it's the people that make a trip. They do have a lovely outdoor shower where you can watch the sunrise over the Drakensburg mountains as you scrub your bum. $14 US per double room/night shared bath.
Beach Bums - Near Ballito, 15 km north of Durban.
Run by a raging homosexual, this is a very cool little hostel on the beach. The manager Jonathan is very entertaining, to say the least, just don't try to move any of his candles around or he gets mad. It was full the night we stayed so we ended up in a dorm which had decent beds and a spectacular view and balcony over the ocean. The small cozy bar has a sound system that will blow the wax out of your ears. As we were enjoying a drink on the comfy couches in the bar before dinner, Jonathan was playing some hypnotic dance song about a lady calling her husband who had gone to Mars on a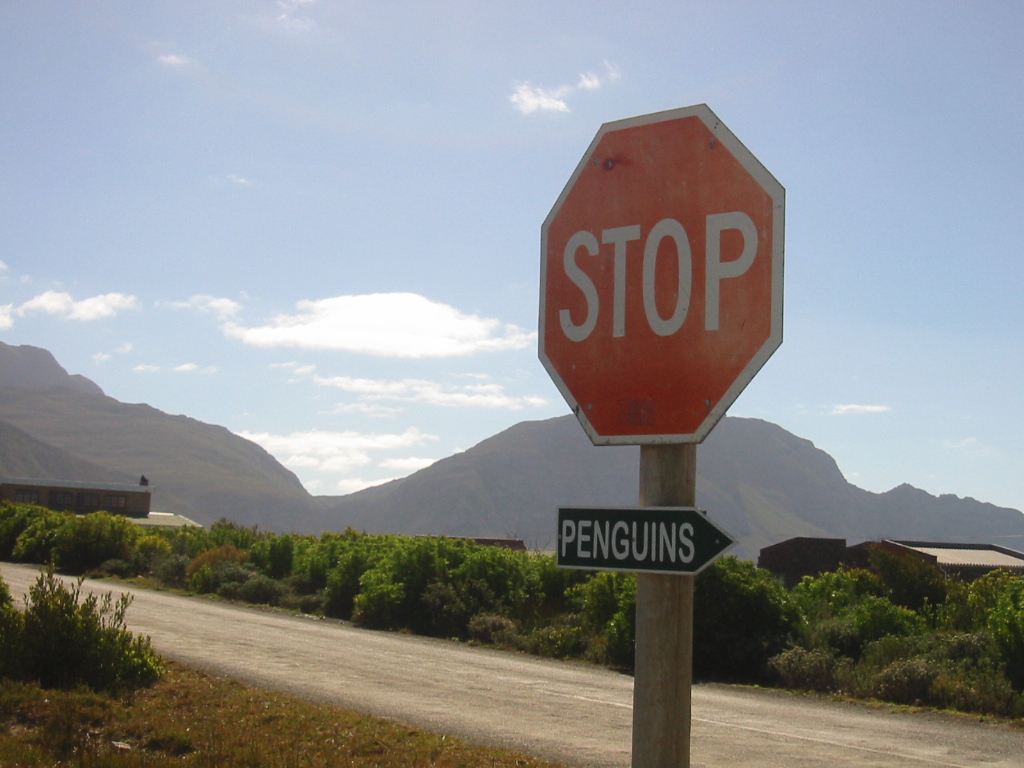 business trip....and he wasn't alone in his hotel room! You get the picture. $6 US per person in dorm/night.
BIB's - St. Lucia
This is the best backpackers hostel we stayed at. The owners/managers are ultra cool and they really go out of their way to include everybody in the many free activities offered. Each day they have a list of free outings that are available to anyone staying there. These range from early morning game walks to crocodile feedings to sundowners to watch the hippos come in from the river. There is also a superb game park called Umfulozi which is very close with reasonably priced tours available. They have a great swimming pool and bar area with a nightly barbeque where you can bring your own food to cook. The rooms are spacious and have air conditioning. Plus the kitchen facilities are great and you don't even have to wash your own dishes! You can tell this is the kind of place where people expect to spend a day or two then find themselves two weeks later still enjoying themselves! $15 US per double room/night with shared bath. For $18 US per night you can get a double room with attached kitchen, bath, and balcony. Note: there's a warthog that wanders throughout town and sleeps under the same stop sign every night.....not to mention hippos that you may find charging through town at dusk.
Where to Eat
We ate anywhere and everywhere. Restaurant meals are surprising cheap and you will have to look very hard to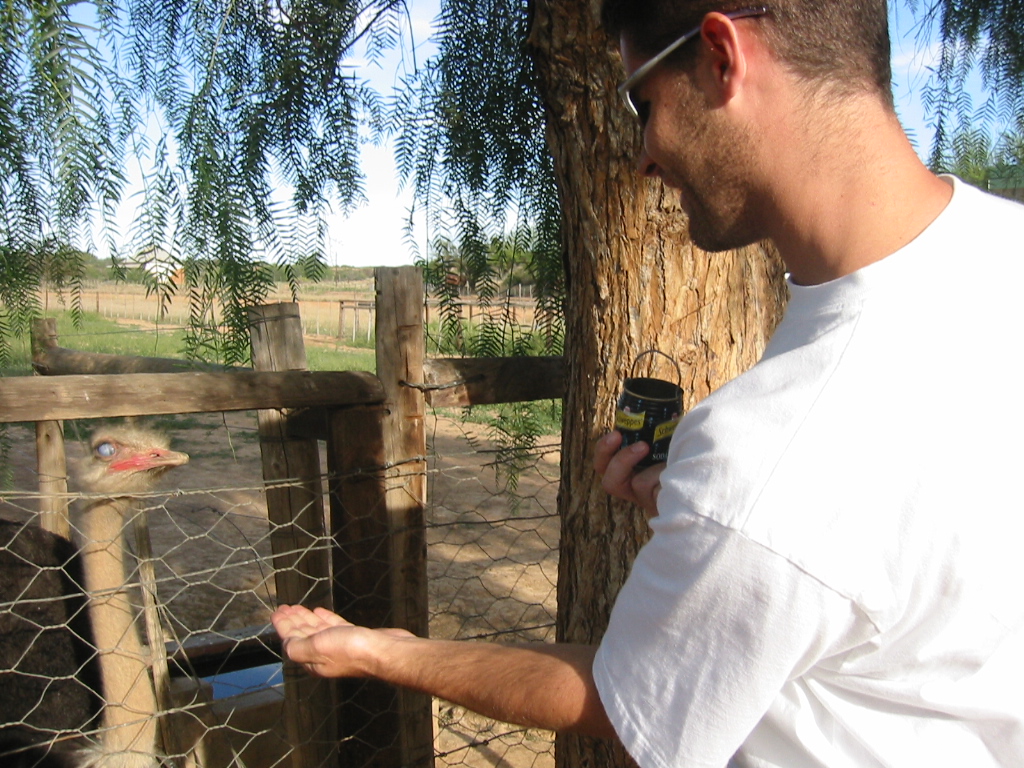 spend more than six bucks on a main course. We also found that you don't save much money by buying and cooking your own food, which is not the case in most other countries. The only trouble you may have is if you are vegetarian. South Africans love their meat (god bless 'em!) and you will struggle to find any creative vegetarian cooking. So why not just give it up and enjoy; after all, if animals weren't meant to be eaten, then why are they made of meat?
My favourite foods along the way were ostrich filet (for once, an exotic meat that doesn't taste like chicken), biltong (delicious and extremely chewy dried meat strips - sort of like beef jerky but much better) and crayfish.
Things to See and Do
The sheer size and diversity of South Africa result in an amazing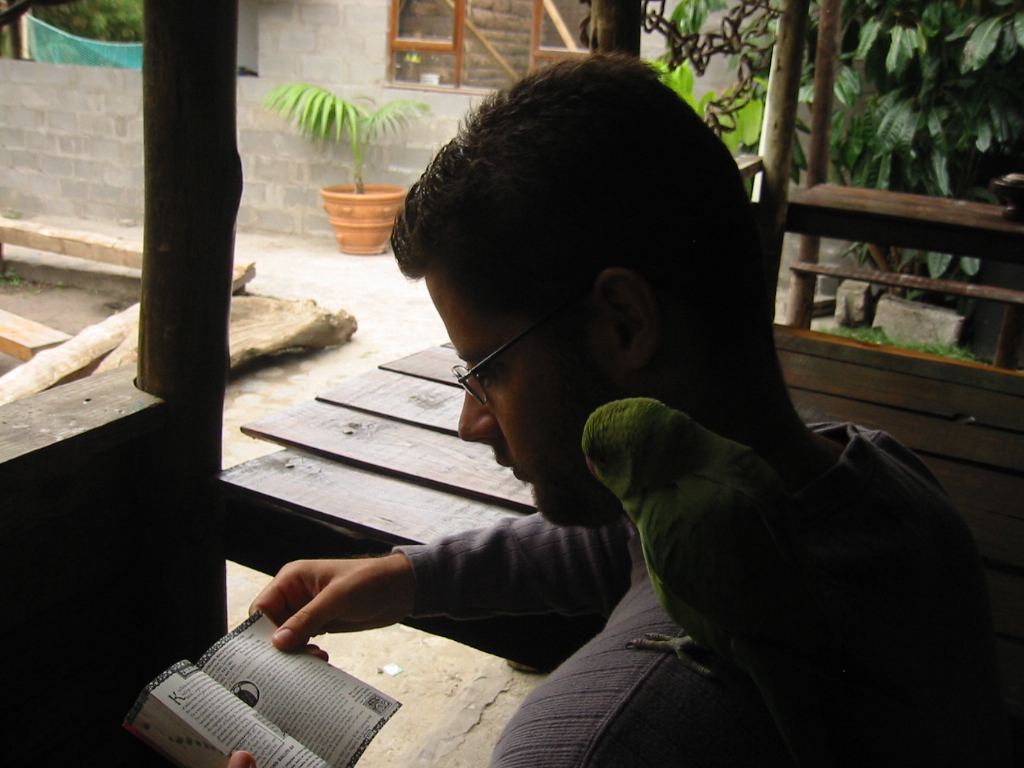 variety of things to see and do. If you only have a week or two in which to visit, you are going to have to make some tough decisions. We had five weeks in the country and found that to be a sufficient amount of time to see most of the main regions of the country. Of course, there were a lot more places we would have liked to visit if we had more time but overall we were quite happy with the amount of ground we covered. We rented a vehicle in Capetown then basically drove all the way up the coast to Swaziland then cut across to Johannesburg. Along the way we made plenty of trips off the major highways to out of the way places, clocking up a total of 4600 kilometers. Here are some the places and things we enjoyed the most:
Drive to Cape Point
One of the best day trips from Capetown is a trip to Cape Point, which is the southern-most tip of the Cape peninsula. Much of the trip is along a coastal road which boasts some heart pounding vistas and some lovely little towns such as Simon's Bay. The peninsula ends in a nature reserve where you are sure to see baboons along the road and also perhaps some antelope in the fields. Near to a town called Boulders is a huge colony of "Jackass Penguins" which I believe have now been renamed to South African Penguins. What a shame. Anyway, they are cute little buggers. From this same coastal road it is possible to see whales quite close to shore, if you are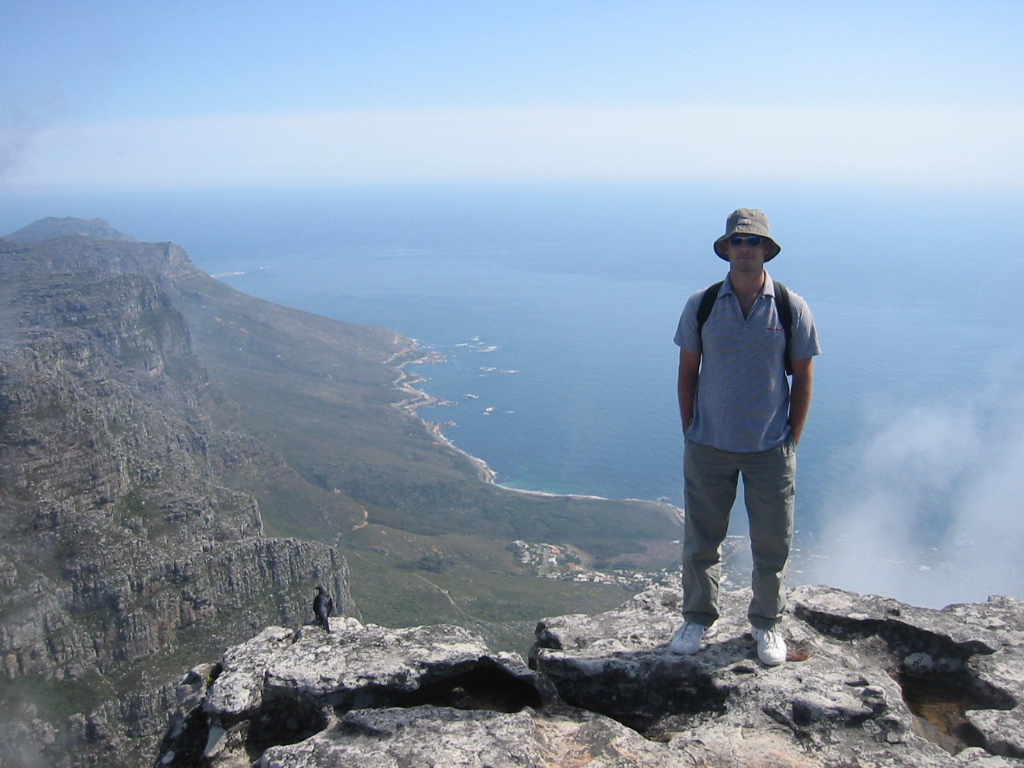 there at the right time of year (August to November).
Cage Diving with Great White Sharks
Sounds scary? This was probably my favourite day trip in South Africa. To get a good idea of what to expect, have a look at the little story I wrote about the day Ana and I spent with the great whites. Unforgettable.
Drakensburg Mountains
There is a range of mountains called the Drakensburg and a visit there is definitely worthwhile. We went to the southern part of the range and did a great day trip to the Sani Pass, which is a high altitude border crossing between South Africa and Lesotho, which is a small country completely surrounded by South Africa). At this pass you will be able to drink a beer in the highest pub in Africa! You could have a Coke instead if you liked, but that's hardly the same now is it?
Transkei Region (The Wild Coast)
Located right in the middle of Xhosa territory, the Transkei region is one of the best places to see a very traditional African way of life. It was only recently that this region became a part of South Africa and it is evident that it has not shared in the economic development and management of resources present in other parts of the country. Here you will see unbelievable soil erosion and land so overgrazed that barely a blade of grass grows. Nevertheless, for these reasons it is a very dramatic and rewarding place to visit. I wrote a short story about our entertaining trip to a small Xhosa village, click here for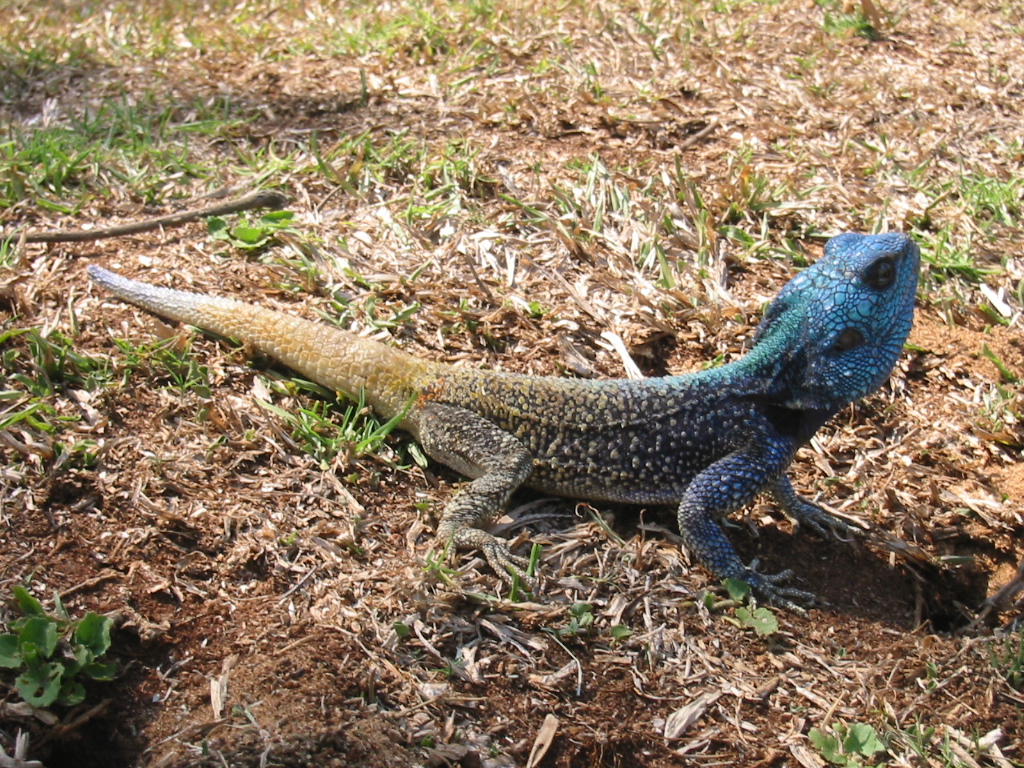 that.
Steam Train from George to Knysna
That's right, an old fashioned coal powered steam train in perfect operating order! An absolute must for train fanatics. The route takes you through some stunning scenery and as you pass through the farms and villages, everybody you see drops what they are doing and waves at you on the train as you pass! Once you get to Knysna, there is a two hour stopover before the train does the return journey which is enough time to have a wander through the harbour and even visit the Knysna Oyster Company for a tour and oyster tasting.
Game Parks
There are too many game parks in South Africa to mention, but suffice to say that a visit is incomplete without spending some time in one or more of them. We planned on visiting Kruger park, which is the largest in the country and most popular, but once we had visited Umfulozi (check the spelling on that one!) near St. Lucia and seen so many animals we decided not to go the extra distance to Kruger. One morning we saw 37 black and white rhinos! One thing you may not realise about South Africa is that you are not going to see too many wild animals outside of the game reserves. The parks are huge pieces of land enclosed by electric fences and the animal populations inside the parks are known and individual animals are monitored. In fact, the various game parks in the country by law must rotate animals between them so as to prevent inbreeding. So you are not going to see a pride of lions chasing a herd of wildebeast across the highway therefore don't worry about taking advantage of the 120 kph speed limit!
Hike up Table Mountain in Capetown
We actually cheated and took the cable car!
The hike takes approximately two hours and there are a variety of different pathways to reach the top. The views from the top of Table Mountain are incredible, especially if you get a clear day. Take some food along and enjoy an unforgettable picnic.
The Incredible Dung Beetle
In St. Lucia we saw a number of dung beetles and they are the most incredible little creatures! The males collect pieces of dung and roll in into perfectly round, hard balls, often along the paved roads. The bigger the ball of poop, the more impressed are the females, who then allow the male to push the ball into their "underground lair" where they lay their eggs inside. When the young beetles hatch they have the exciting prospect of being on a 100% protein rich diet of pure shyte for the first weeks of their life. Once they eat their way out of the brown ball I suppose they go on to roll balls of their own.
Self Guided Day Hikes
You can do self guided day hikes pretty much anywhere. All you need to do is the following:
1. Wake up early and plan out your route
2. Prepare a nice picnic lunch
3. Realise that by 8:30 am it is already blazing hot outside
4. Find a nice spot in the shade and some interesting people to talk to
5. Sit around all morning talking with your new buddies, making sure to reposition oneself as required to avoid direct sunlight.
6. When hungry, open packed lunch and enjoy your sandwiches knowing that you have not done a single minute of exercise all morning! Well, this is supposed to be a vacation, so relax!