This trip was what my friend Philippe calls, "An American Style Power Weekend". Basically, you plan it at the last minute then jam five days worth of activities into a regular weekend. My old buddy Ev lives close to San Francisco so he kindly offered up his place for accommodation and even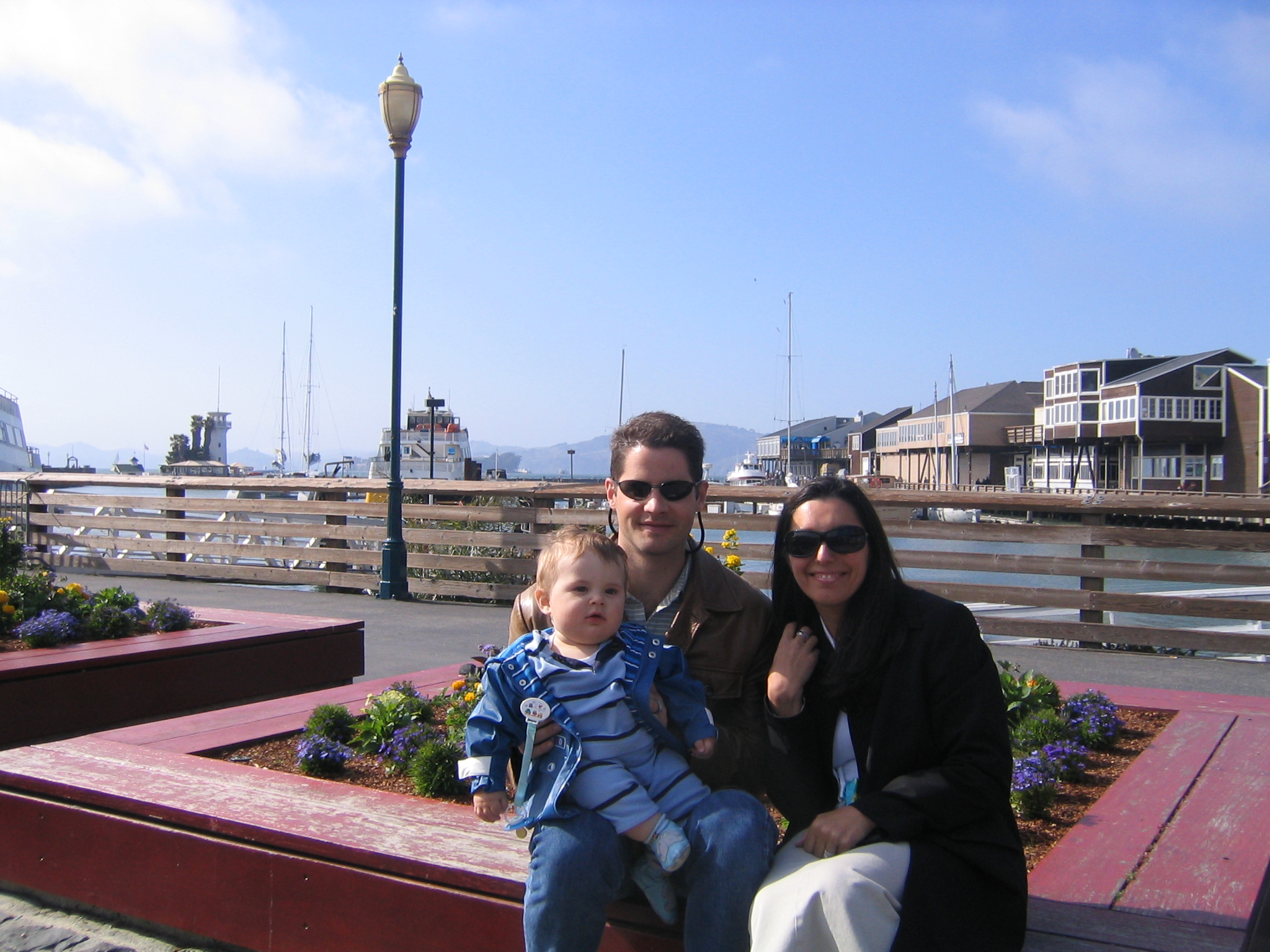 let us change Magnus on his nice bed.
Alcatraz
Our expectations of this trip were definitely surpassed. Though they ferry over huge boatloads full of people, it didn't really feel that touristy. They seem to have kept the prison and grounds in a more or less original state without too much restoration, which makes it easier to imagine what it must have been like as a prisoner in that place. There were several cells left open, including some of the solitary confinement ones, which you could wander into and experience the creepiness of those horribly confined and dark places. I'll never cheat on my income taxes again (like Al Capone – that's where he ended up!)
The City
We spent a full day cruising around through all the funky neighbourhoods of San Francisco. Ev knows the city extremely well so was able to show us all sorts of cool spots. I particularly liked the giant music store we visited called Amoeba Music – they had an incredible selection of new and used cd's so I picked up a bunch of new tunes.