It wasn't even a country we had planned to visit during our big round the world trip but thank God we did! From monasteries to deserts, high altitude lakes to volcanoes, Inca ruins to colonial cathedrals, roasted guinea pigs to llamas, this place must mark every person who passes through it.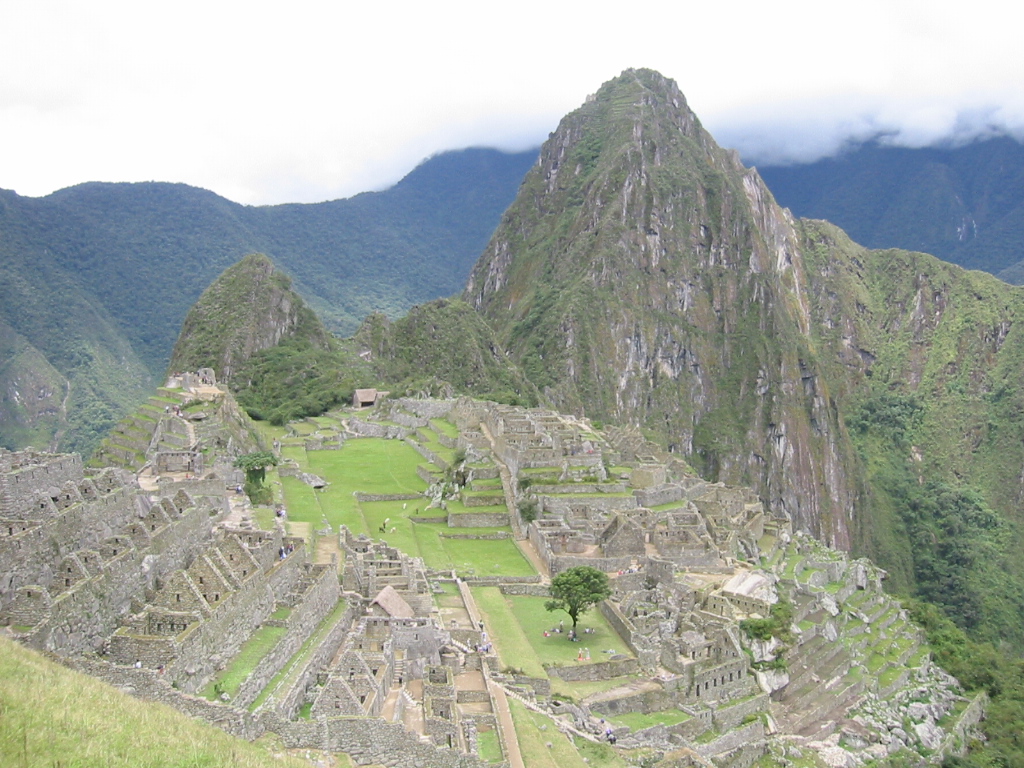 Mainstream tourism, unfortunately, has also discovered it, so though you will see and experience some amazing things, you'll likely be doing it in a crowd.
The People
Peru is the first Latino country we have visited where people are not just on time, but seem to turn up early! It seems hard to believe but it's true. Besides being prompt, the people were extremely friendly, helpful, and speak a Spanish that is very easy to understand, unlike their southern neighbours in Chile. We also found people to be very honest - not one taxi driver tried to rip us off!
Things to Know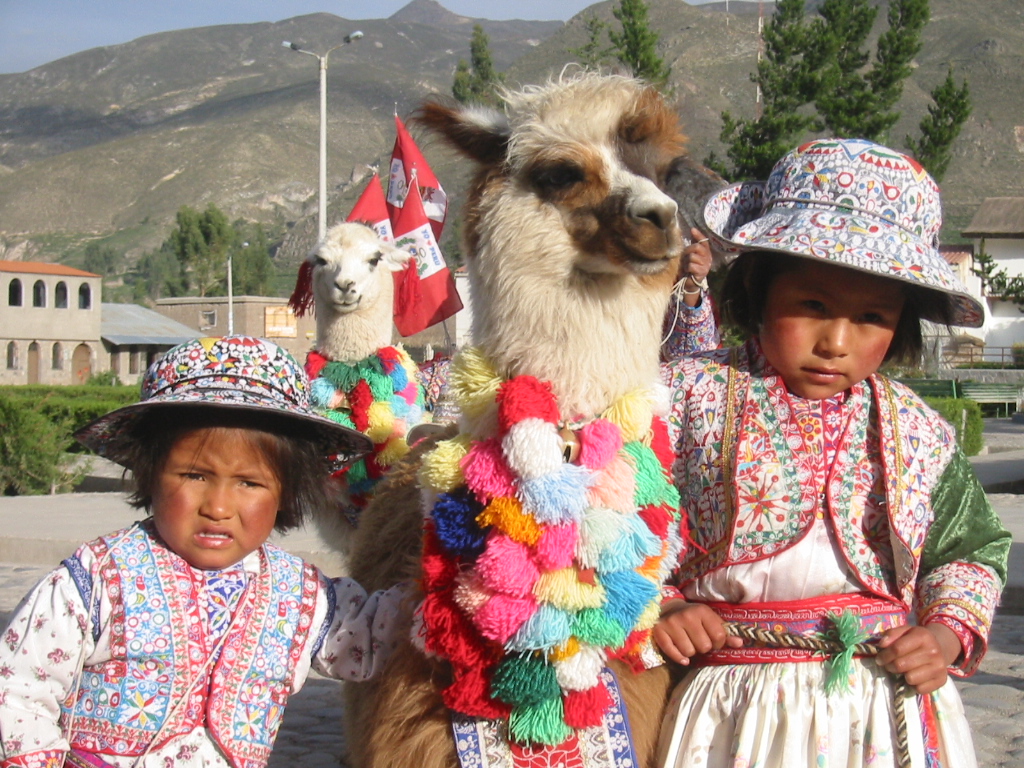 Well my friend, I'm afraid you're in South America now so if you don't speak any Spanish you are not going to get as rich an experience as a person who does. The people in tourism speak enough English for a tourist to get by but what you will miss out on is experiencing the thoughts and feelings of the everyday people and that is always the best part of traveling. Even worse, you will be stuck on English speaking tours where many of the guides speak the language very poorly and are not able to explain things properly.
The bus connections in Peru are very good and the buses are of a very high standard, in fact, much higher than what we have found in Australia, New Zealand, Canada, etc. The tickets are cheap, they screen movies, and even offer small meals for free.
Where to Stay
We found that the mid range hotels were a much better bargain than staying at some seedy backpacker joint for a dollar a night. We usually paid around US$30/night for a double room which were the same standard as what you would find in a Holiday Inn. When we arrived in a new city, the taxi drivers were happy to drive us around to several hotels where we could have a look at the rooms, check the price, then decide if we wanted it. As well, there are various tour companies who have offices in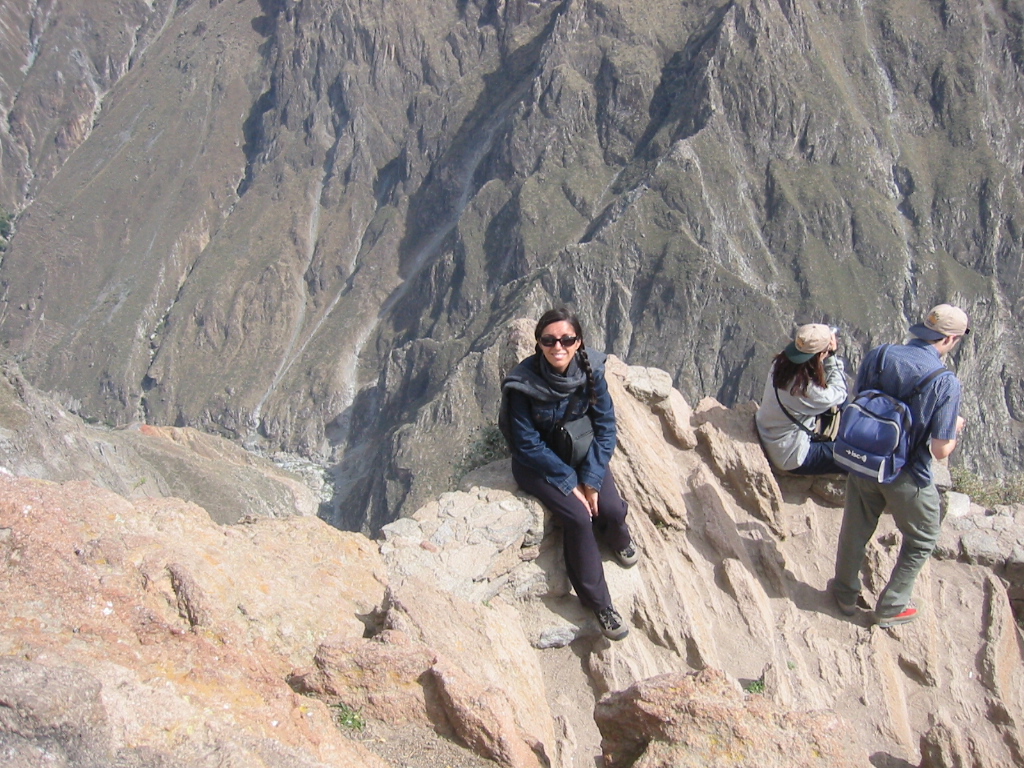 many towns so once you have used a company they are happy to set you up with their partner in the town you are going to next......
Some of the great tour companies we used helped us with everything from finding a hotel, escorting us to and from train and bus stations and organising tours.
In Arequipa: Kantatiry Tours, Santa Catalina 114, email: kantatiry@yahoo.com
In Cusco: Tierras Magicas, speak to Nicolas or Damaso, email: nicolastierras@yahoo.es or tierramagic@terramail.com
Where to Eat
We ate in a variety of places, from street food to "expensive" restaurants, and found the food to be quite ordinary. Many places serve international food and the basic pizza, pasta, and hamburgers are not hard to find, though they will not be the best you've ever had. The local plates include alpaca, llama, beef, pork, and guinnea pig for the adventerous. Ana had a little stomach upset but I was okay the whole way through. But we weren't overly careful - we ate the salads, brushed teeth with tap water, drank fruit juice mixed with water, etc. So overall the standards seem pretty good.
Things to See and Do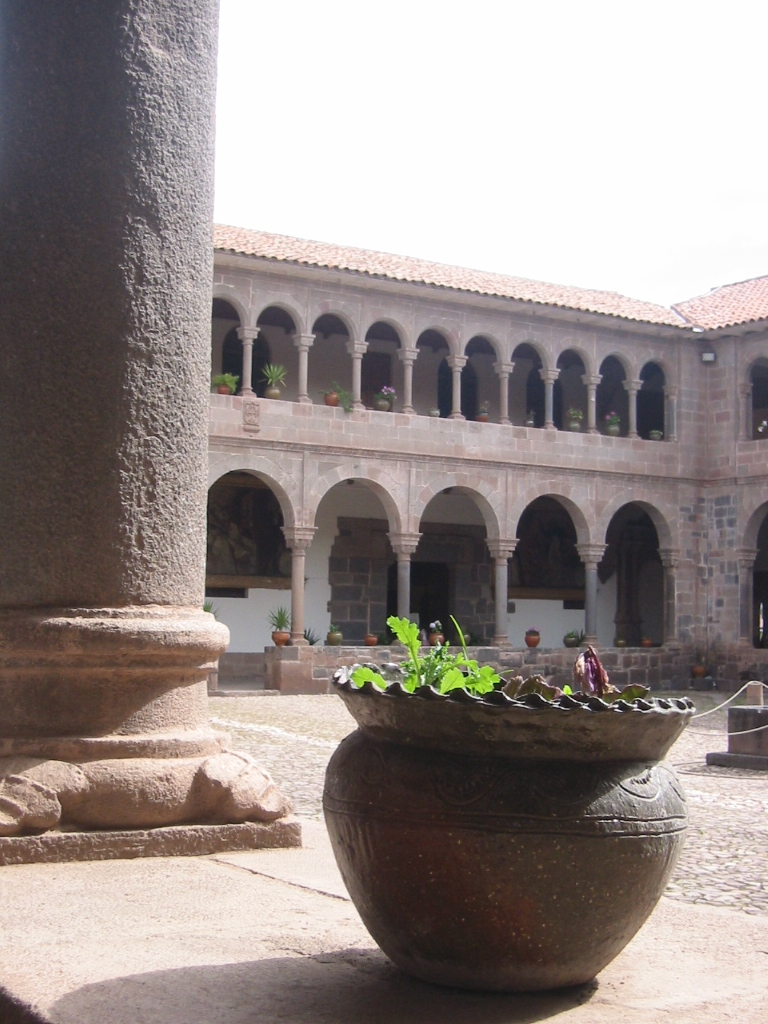 We arrived overland from Chile and had only enough time to explore the southern parts of Peru. It sounds as if these parts contain most of the main archaeological sites so we covered a very interesting area. Most of the people we met who came through the capital Lima said it was not a very attractive place.
The City of Arequipa
This is the first city we visited and was the best place we stayed. There is a lovely town square called Plaza de Armas (actually, almost every village has a Plaza de Armas) which is floodlit by mellow yellow lights at night which make it very romantic, especially since all the newly married couples have their pictures done in the square. There is a Dominican monastery which has been standing for five hundred years and is still in use. It is a little expensive for admission but worth the price. The art gallery of religious paintings is quite remarkable.
Keep in mind that Arequipa is at a very high altitude so for the first couple days, climbing a staircase will be a major exercise. Even walking up an inclined street will leave you breathless.
Canyon de Colca near Arequipa
We did a superb two day tour to this canyon and a variety of other places. It was fairly cheap and well worth the money. We were lucky enough to see half a dozen giant condors flying around the canyon as we stood at the edge peering down into the mile deep gorge. Part of the trip included an overnight stay at a small town en route and I had the opportunity to eat a delicious guinnea pig for dinner; claws, head and all the goodies!
Machu Picchu
We opted out of the three day walk along the Inca Trail and instead did a day trip to this magnificent site. The only problem with this trip was that we arrived with an influx of hundreds of other tourists which somewhat took away from the serenity of the city. The best thing we did was to get
into a group with Spanish speaking guide as he was fantastic. Very often the English speaking guides just don't have the vocabulary required to explain the significance of what he is showing you. We only had a couple hours to look around the site but could have easily spent a day exploring or just sitting on the grass absorbing the energy of the place.
Floating Islands in Lake Titicaca
Many people we met who visited these islands did not enjoy it nearly as much as we did. Again, this was due to being stuffed into a boat with twenty other tourists and shuffled from island to island where the natives were flogging their goods. Since we arrived to the docks late in the day most of the tourists were gone and we rented a boat just for the two of us. This gave us a much more personal tour and made the difference. It was one of those kinds of places that you cannot find anywhere else so that in itself is a great reason to go.
The basic idea is that these people build floating islands out of reeds for themselves to live on. Besides the islands themselves, they also build their houses, boats, and tools out of the same reeds. Some tourists we met later told us that the people don't actually live on the islands and instead live in the town and just go out to the islands every day to put on a show for the tourists. I find this hard to believe. We spoke with several people living there and they seemed very genuine and are obviously accepting the tourist industry to make money which would otherwise be hard to come by.