New Zealand's flag should have been green, blue and white. Green for the incredible foliage covering the country, blue for the gorgeous freshwater lakes, rivers, and ocean and white for the snow-capped mountains. It is a very colourful place and in many ways reminds us of the countryside in parts of Canada. It is also a fairly small country which makes it quite easy to cover in a short amount of time. The country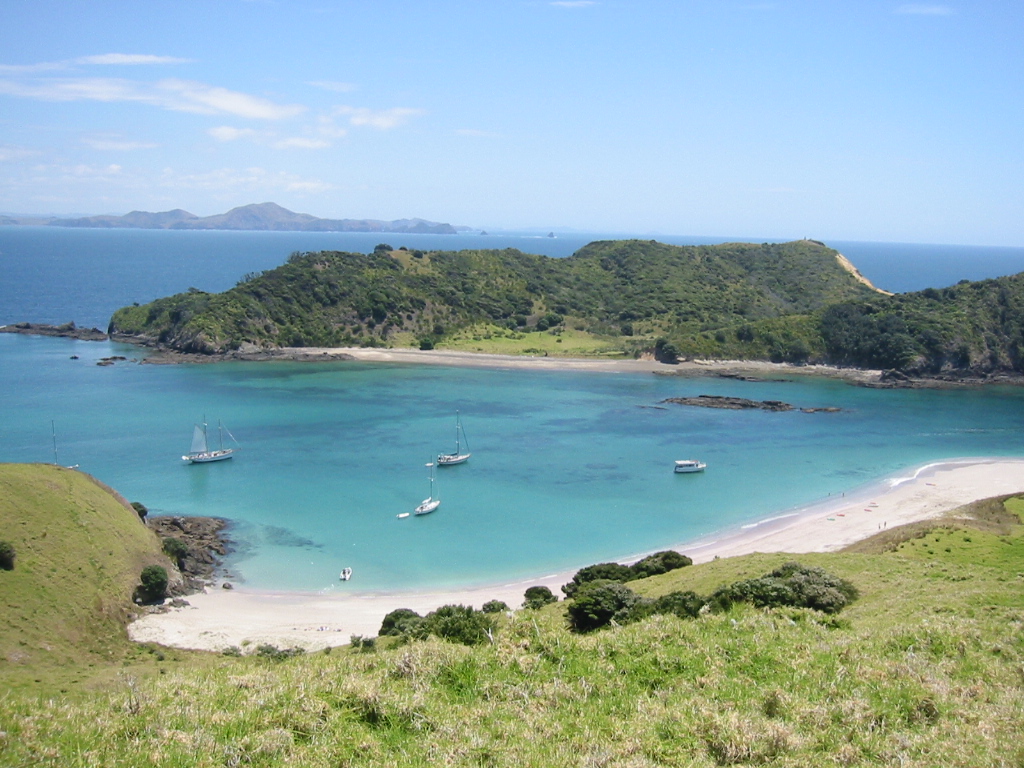 consists of two major islands; the North island which is home to the largest city Auckland and the capital Wellington, and the South island which is home to a mere quarter of the population and boasts some incredible mountain scenery and the cities of Christchurch and Queenstown.
The People
The Kiwis, as they are known, are wonderful people - fun, friendly, and fanatical about sports. They also seem very practical and easy going. One interesting aspect of Kiwi culture is their passion for traveling - you meet very few who have never left the country, but at the same time we met Kiwis from the North island who had never been to the South even through they had traveled extensively overseas!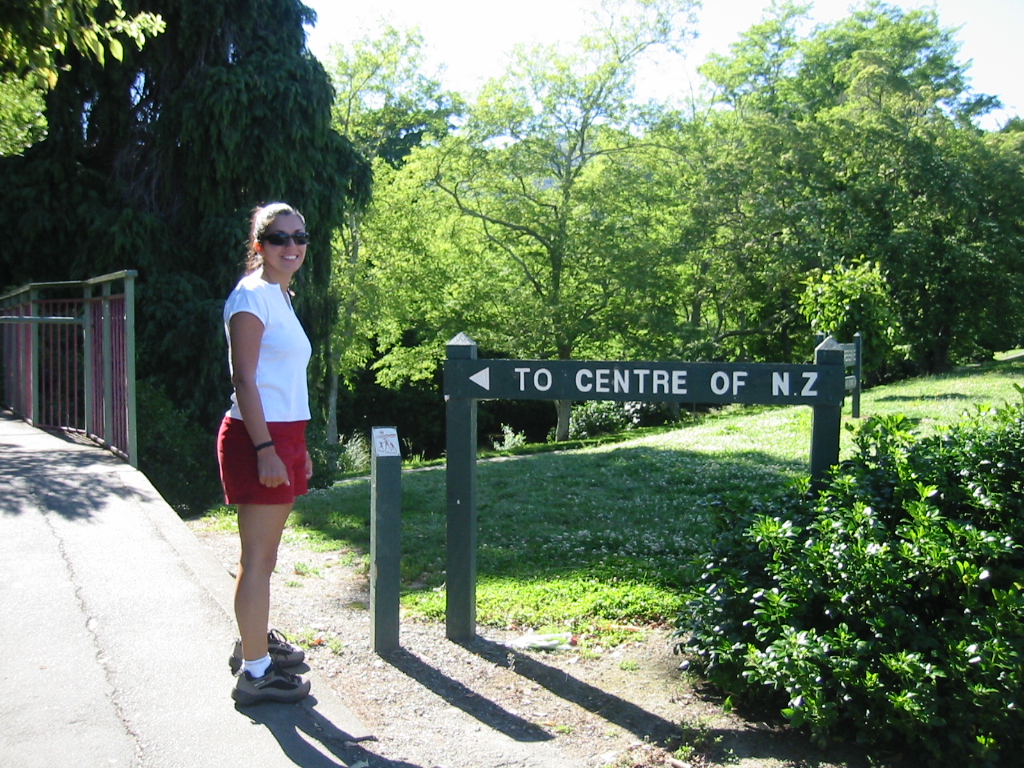 Things to Know
This is not a good country if you like driving fast. There are speed cameras and cops everywhere and the fines are very high. One Kiwi guy we met had his car impounded for a month for speeding much faster than the posted limit.
Where to Stay
Like most countries, there is a wide range of accommodation available and the quality can vary greatly. One thing we did find is that there seems to be a lot of unscrupulous proprietors running so called budget "Backpacker" hostels and charging way too much. In Hokatika, a small town in the south island, the Jade Garden backpackers was charging eighty dollars for a disgusting double room while the hotel down the street was charging ten dollars less for a proper, clean hotel room! The lady at the hotel told us that the backpacker hostels have doubled and even tripled their prices during the past few years. So be wary of these places and don't take the first place you see if it seems to be poor value.
Where to Eat
We were not overly impressed with the restaurant food in New Zealand.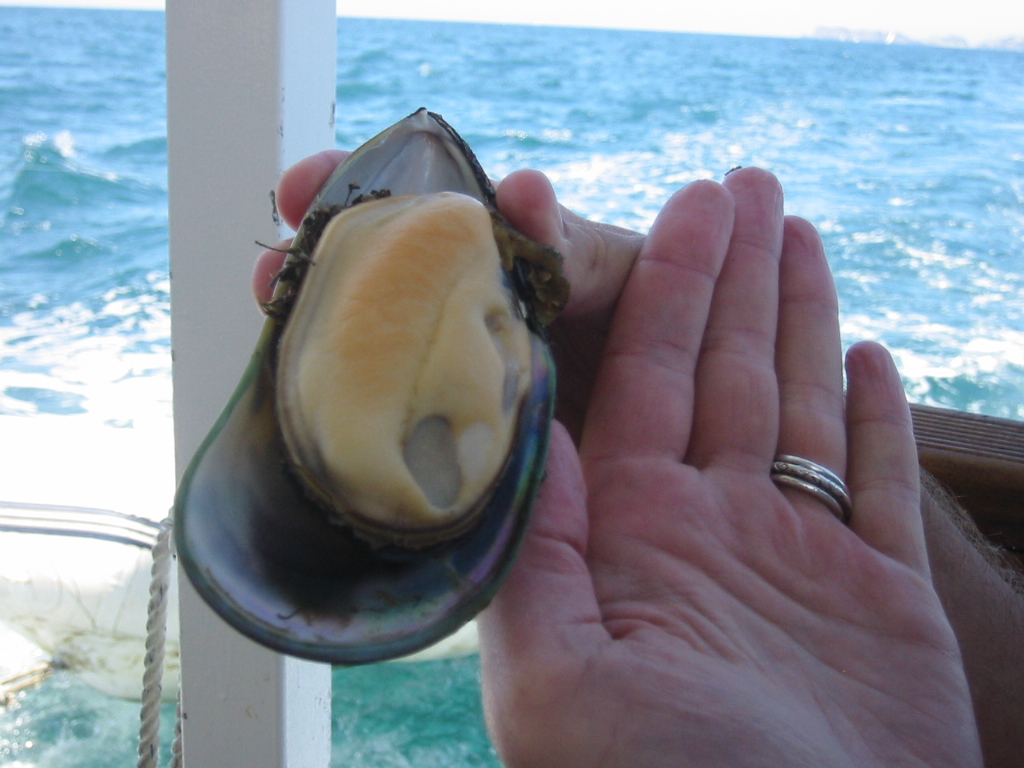 It was definitely not horrible but was not fantastic either. We had one or two delicious meals but the rest were ordinary, even when you were paying quite a lot of money. The restaurant prices were not overly expensive, but they were far from cheap, especially when compared with Canada. An entree in a mid range restaurant will almost always be over NZ $20. New Zealand has many restaurants that are BYO so that saves on the bill at the end of the night, but you need to check with the restaurant first on their BYO policy.
We also found that the grocery prices were quite high, especially for basic things like bread, milk, fruit and veggies. Of course, prices are always relative to the place you are from, and we find that travelers we meet from Britain find New Zealand extremely cheap. So maybe we're just tightwads!
Things to See and Do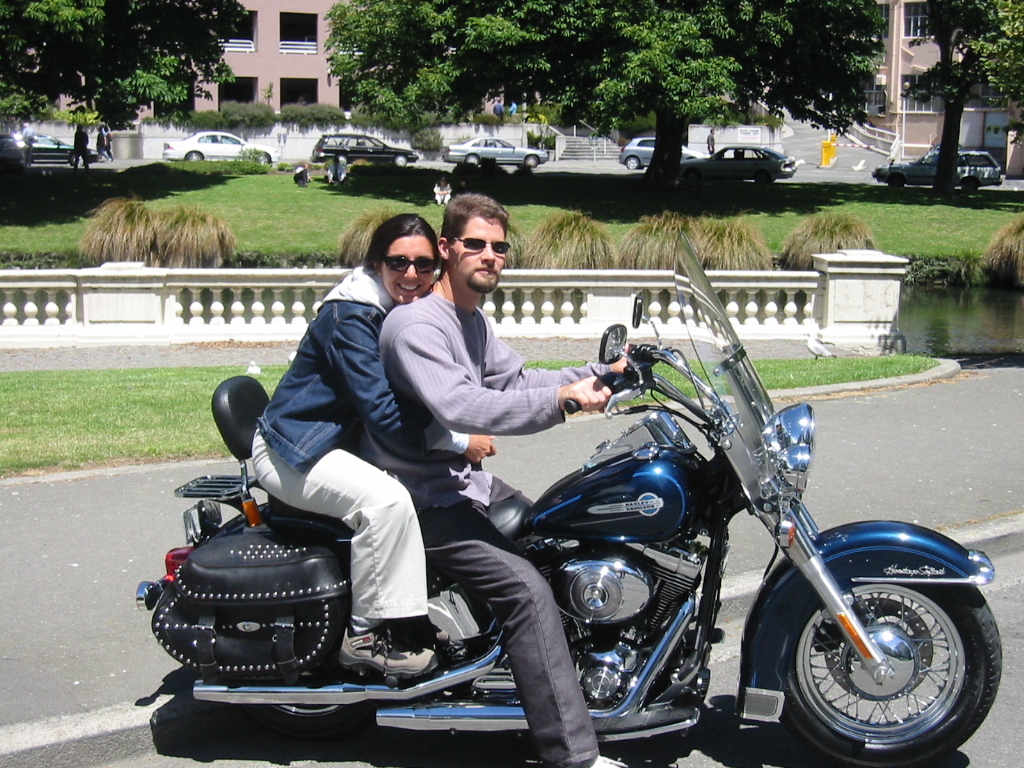 The only limit to the things to see and do is the amount of time you have. In five weeks we were able to take in both islands, though we did not spend a great deal of time in any one location, with the exception of Christchurch where we were staying with our friends Johnny and Caroline. It was enough time to get a good feel for what New Zealand has to offer and to scope out some lovely places where you could easily spend a week or two on vacation. We flew into Auckland, spent a few days on the peninsula north of there, then flew to Christchurch where we spent almost two weeks. In that time we did a whirlwind trip to Queenstown and up the west coast then back across on a Harley Davidson Softail Classic, an amazing trip! From there we did a re-location on a rental car from Christchurch to Picton, which was free of charge. We then spent a few days in Nelson then took the ferry across to the North island where we spend some time in Wellington then drove up to Auckland via Palmerston North, Tapau, Rotarua, and the Coromandal peninsula east of Auckland. Here are a few of the things we particularly liked along the way.
Bay of Islands Overnight Trip on "The Rock"
The Bay of Islands is a sailor's paradise and only a few hours drive north of Auckland, near the town of Paihia. We took a 24 hour trip on a boat called "The Rock" which used to be a car ferry but has been converted into an incredible floating party houseboat. During this time we did pellet gun target shooting, sunset snapper fishing, played snooker, had a campfire on the boat, midnight snorkeling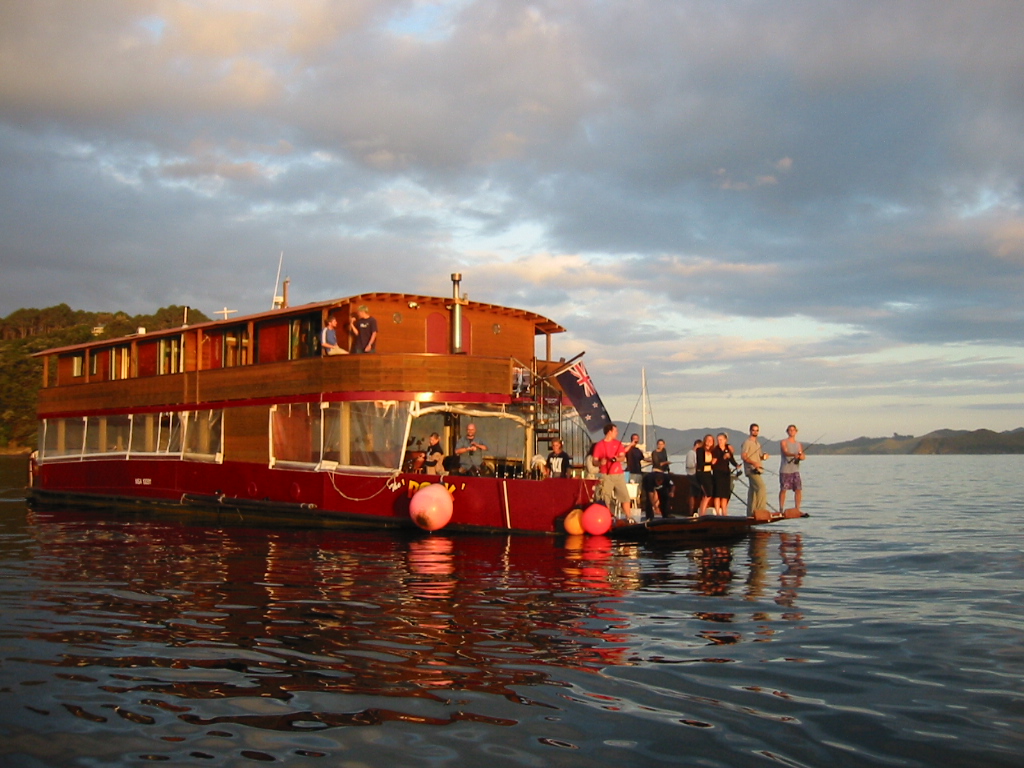 with the phosphorescent plankton, trail hiking, abseiling, mussel diving, surfing behind "The Rock" on yellow bananas, sea kayaking, more fishing, a water balloon fight, beach soccer and even watching dolphins swim right beside the boat! It was one of the most amazing day trips we have ever taken and is definitely a must-do when you are in New Zealand.
Hot Springs in Hanmer Springs
There is a lovely village a couple hours drive north east of Christchurch where we spent a wonderful weekend with our friends. They rented a full house for $90/night and we had a very relaxing time visiting the hot springs, golfing, and having coffee at the quaint cafes. The view from the town is extraordinary as it is surrounded by mountains.
Queenstown and the Remarkables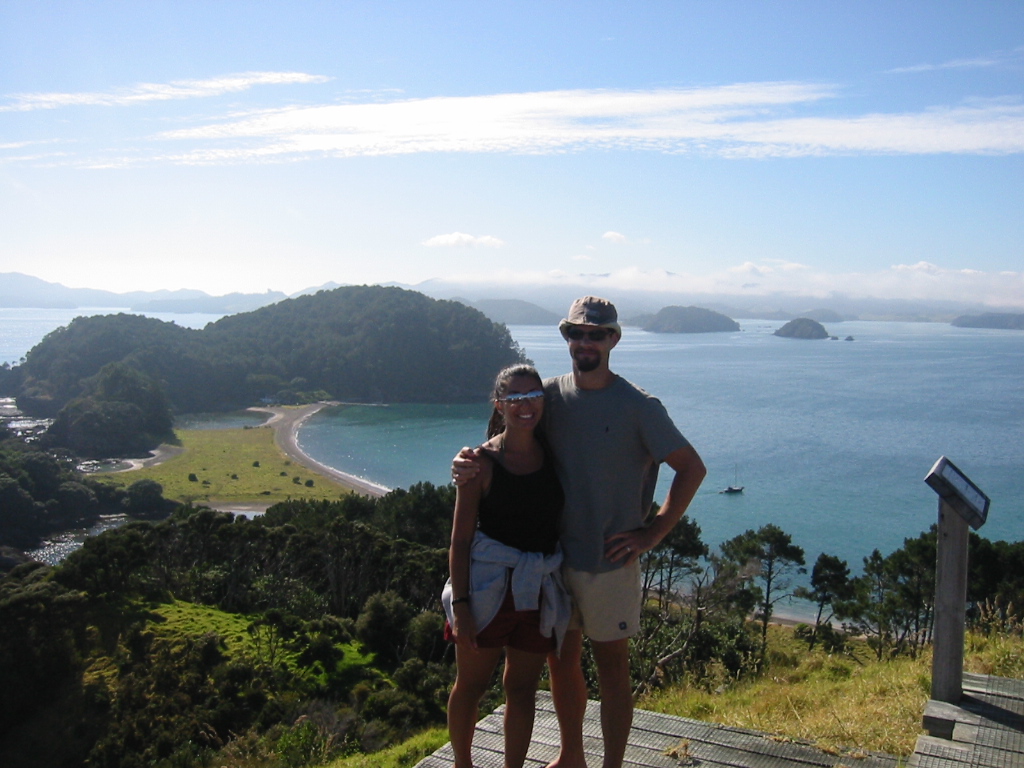 We spent only one night in Queenstown but wished we could have spent much longer. The town is surrounded by a mountain range called The Remarkables and the name is very fitting. It is a very touristy town, but the scenery makes up for it. This is also the headquarters for adventure sports in New Zealand - if you can't find your thrills here then you may as well give up looking.
Arthur's Pass
One of the main points to cross from west to east on the South Island is Arthur's Pass and the drive is unbelievable! There is also a train which runs through here which we didn't take but must be amazing. You seem to be surrounded by mountains the whole time as you weave around tight corners, pass through grassy plains, and cross rivers on one lane bridges.
Coromandel Peninsula
Just east of Auckland there is a small peninsula called the Coromandel. There are several towns along the coast that are worth a visit and others that are not even worth a pee break. Our first worthwhile stop was Tauranga. The fact that is is not a tourist town that is what appealed to us most. It has a nice harbour area and a decent downtown with many shops and restaurants.
Our next stop along the coast was Whangamata. Arriving in this town was like arriving in Daytona Beach during spring break. Teenagers everywhere with souped up cars and loud music. We aren't old but we sure felt old in this place. We only stayed for lunch, but we got the feeling that this built for tourists town is just that....and the prices reflect it. One hour at an internet cafe was $10, as opposed to the usual $3 rate. Apparently the attraction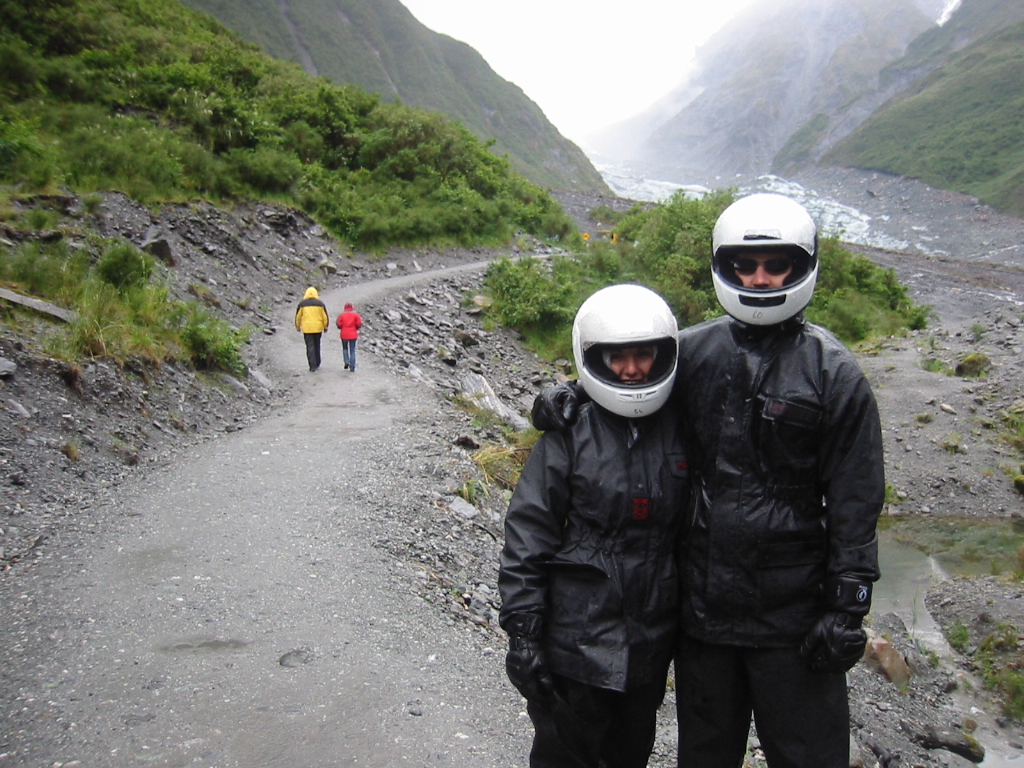 to this particular town is the open surf beach, which was absolutely covered in bodies when we looked. We ate fast and got the hell out of there!!
Keeping on the coast, our next stop was Hot Water Beach. This place doesn't have a proper town, but does have a small shop and some camp sites. The allure of this place, is that at low tide, there are areas of the beach that produce hot springs, so you can dig a hole and sit in it and eventually it will fill with hot water. Unfortunately we were there at very high tide and we weren't willing to wait the 10 hours to see low tide, so we'll take their word for it.
Our final stop on the Coromandel was Whitianga and it was by far the best. Whitianga is a small beach town which caters to families because of its sheltered and safe beach. There is a main street which is covered in shops, motels and restaurants. If you follow this main road around the beach there is also a variety of beach front restaurants, which offer reasonably priced meals. There is a river that flows inland from the bay and makes part of this area inaccessible except by ferry. A return ferry ride across the river is $2 and takes 3 minutes. The destination is well worth a visit. There are many walking paths and lookouts as well as some beautiful hidden little beaches.

While we were there we stayed at Anne's Haven Bed and Breakfast. Anne and Bob share their home with their guests and I must say we have never felt more welcome in a stranger's home. Anne is very artistic and makes pottery and also paints. She has a small gallery in the back garden and I only wished we could have purchased a few more of her beautiful pieces but unfortunately, backpacks only allow for one small memento. Anne's rates are a great value at $65 for a double which includes a full breakfast.
| | |
| --- | --- |
| | |
| | |
| | |
| | |
| | |