We only did a day trip to Kulusuk, Greenland from Reykjavik so we are hardly experts on the country. But what we saw was extraordinary!! Greenland is a colony of Denmark and p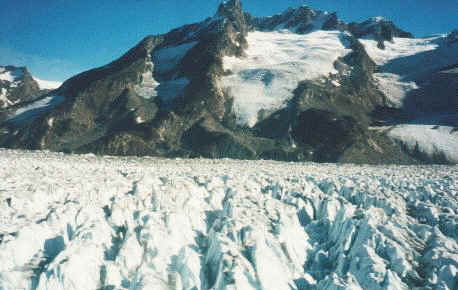 opulated by Inuits. The small village of Kulusuk had a population of 200 and is a typical fishing village. Nine months of the year the country is locked in by ice and ships can't enter to drop off supplies. For that reason hunting and fishing is for subsistence and not sport. The people seem very friendly and quite happy. The place is also overrun by sled dogs. Their sled dogs are often left on small rock islands for the summer and they ride out in their boats to feed them a few times a week.
On our flight back from Kulusuk we had a particularly laid back pilot who said that since it was such a nice day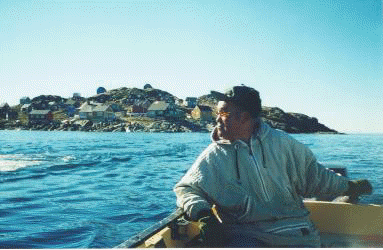 (+10 and sunny) we'd go for a ride. The photo's at the right are a result of that ride. The glaciers are massive and at one point the plane was 100 feet above the ice and there were crevices 40 feet deep.

There is one hotel near Kulusuk where we had seal meat for lunch. We wouldn't recommend it. The hotel itself was quite nice though we wondered who would possibly be staying there.
If you can possibly find a day trip more interesting than this one, please let us know!!!