A better name for this page might just be "Paris" as that is the only place we have been to, but judging from our experience there I suspect we will be back to explore more of this wonderful country. I had actually visited the countryside of France before when I was backpacking around Europe and had really enjoyed it. But it's a whole new experience when you are with your new wife!
The People
So much for the rude Frenchman stereotype. We found people to be helpful, happy, and extremely friendly. The service in restaurants was excellent and the food, of course, was superb.
Things to Know
The currency of France is now the Euro. I must say that this new European currency is an absolute blessing for tourists. The old days of visiting the Bureau de Change every time you crossed a country border and getting totally ripped off on commissions are now gone. It is also now so much easier to compare prices. We found that Paris was cheaper than we were expecting; especially after being in London a few weeks before and facing the prices there. We stayed in a hotel near the Arc du Triumph and payed about 80 euro/night. Compare that to our dumpy hotel in London which was about twice that price.
Dog Turds
The first time I visited Paris about 6 years ago the most outstanding memory of the place was stepping in piles of doggy-doo every block or two. Now it appears as if they have solved this problem. We saw an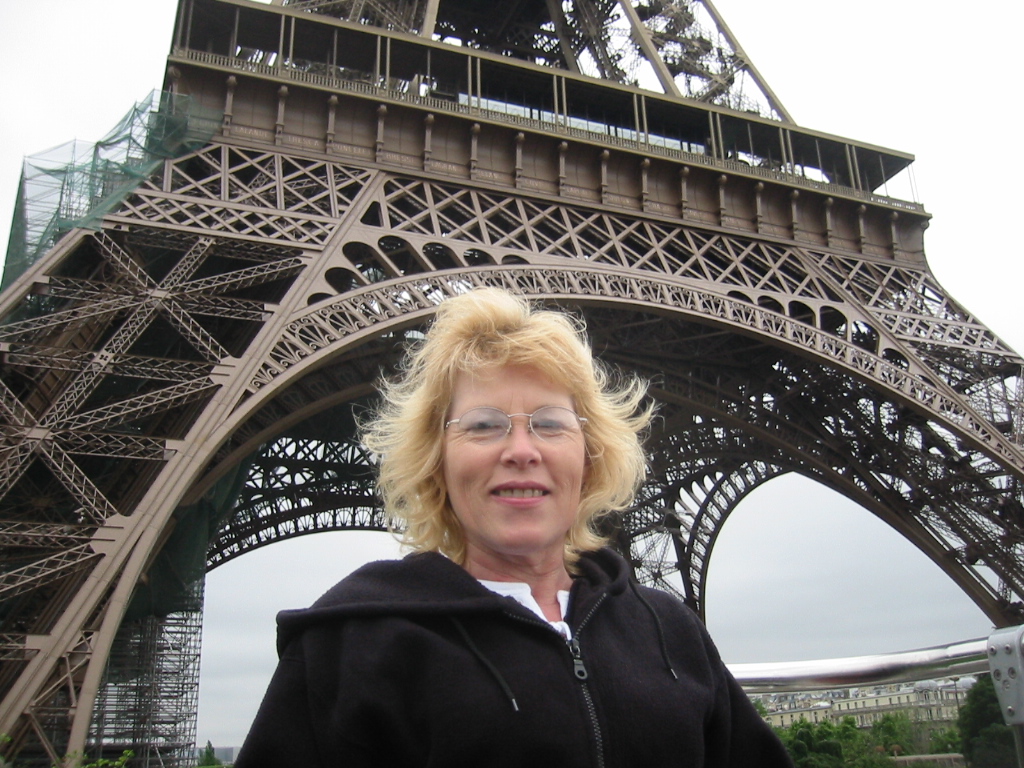 article on the internet somewhere saying the city of Paris had introduced a bylaw making it compulsory for owners to clean up after their little doggies. Thank god. During this visit there was hardly a turd to be seen.
Things to See and Do
In the two days we were there we did the following things:
- visited Notre Dame
- visited Shakespeare & Company Bookshop
- climbed to the top of Arc du Triumph
- walked down Champs Elysees
- shopped in the area of St-Germain de Pres
- smoked cigars and drank beer (Kris)
- went by the Eiffel Tower on the metro (close enough for me)
- visited Musee du Louvre
So as you can see, it's possible to do a lot of things in a short time. It is very easy getting around the city and the metro is fairly easy to figure out. I think my favourite part was simply stopping at lots of streetside cafe, drinking coffee and watching the people go by.
| | |
| --- | --- |
| | |
| | |
| | |
| | |
| | |