You know a country is great when their most commonly used phrase when having a bad day is "smiling it off". The people of Belize certainly do much of it and it seems to rub off on the rest of us. This was the perfect meeting place for our friends, Karen, Mike and Nola.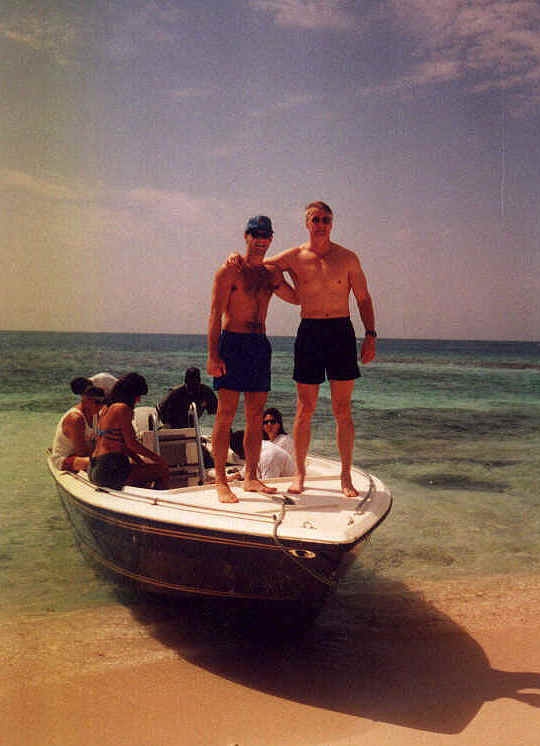 We only really saw a small part of Belize, but what we did see we loved. The adventure started at the Belize City airport where we hopped into a 16 passenger plane run by Tropic Air. Flight 003 to Placencia, Belize was one of the best flights I've ever taken. The view was spectacular and the calm flight was a great start to our weekend retreat.

We arrived and took at cab to our hotel the Nautical Inn. The hotel is run by a great couple named Ben and Janie. They made sure that we were right at home and showed us to our cosy room. The Inn has a great pool and beach area filled with hammocks. They have an indoor and outdoor bar and serve great meals. Wednesday nights they have a beach BBQ and coconut bowling. They also have a local dive shop as well as water sports including a catamaran and canoes which can be taken on the ocean or the lagoon.

Placencia itself is very cute. It's dirt roads and small houses on stilts add to the "getting away from it all" theme. Placencia has a variety of seaside bars and restaurants. We found a good one and stuck to it. It was called Cosy Corner and is right on the beach. It has a variety of seafood dishes that were great. Our favorite drink for the weekend was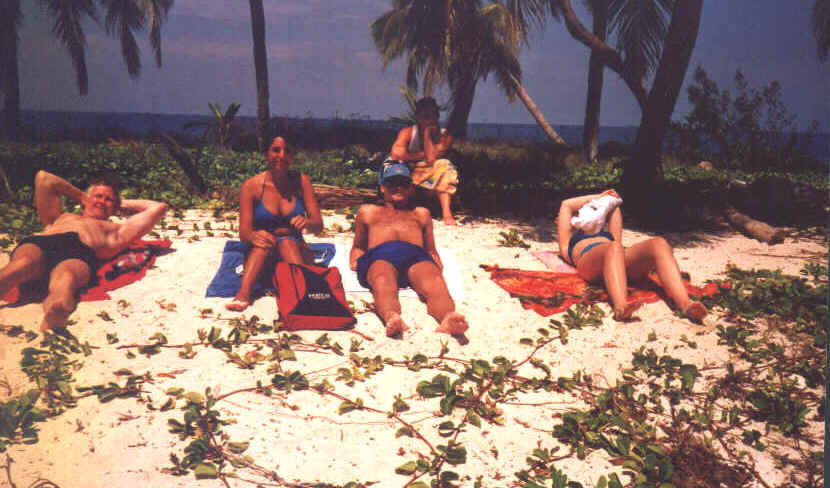 called the "Panty Ripper" which is made of Malibu Rum and pineapple juice. Of course Kris had to try the local brew for his Beer Page. It was called Belikin, and he tried enough of the stuff to give a pretty accurate opinion.

Since Belize is home to the second largest reef in the world (next to the Great Barrier Reef in Australia), we decided to go diving on our second day. We went to a dive shop called Advanced Diving, close to Cosy Corner. Vance is the owner and took very good care of us. His partner Cornelius picked us up at the hotel and off we went on their twin engine boat to the Silk Cays about 20 km off the coast. The Cays are 3 small uninhabited islands, the largest being Middle Cay where we stopped for lunch. The diving was spectacular! We saw lots of fish, a big manta ray and a turtle. For lunch Vance prepared a fabulous BBQ red snapper with fresh pineapple for dessert. Our compliments to Vance and his crew for a wonderful day of diving. Advanced Diving's package, including 2 tank dive, rentals and lunch was $75 US per person.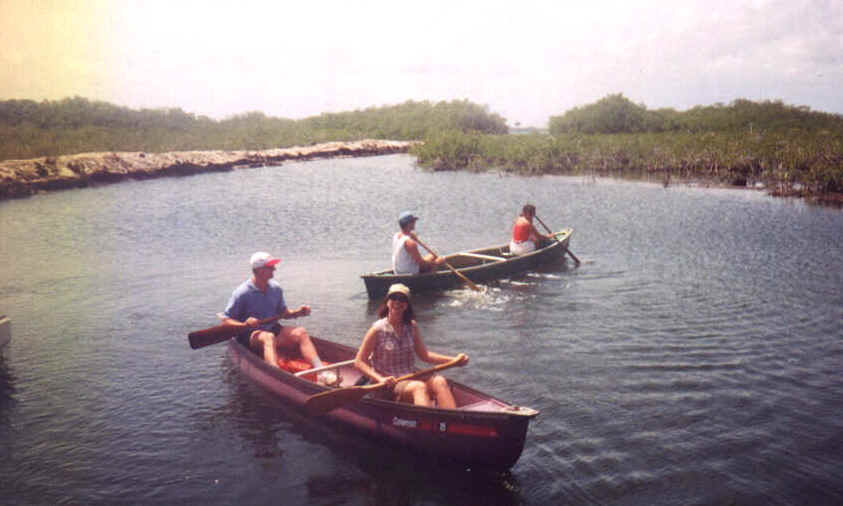 One word of warning about Placencia, getting around is not easy. There are 3 taxi companies in town and there are all one car operations. We managed to find the most interesting cabbie in town. His name is Albert or better known at "How Now". He is reliable and terribly funny and has the best collection of Sinatra tapes on the island. Don't try to steal his magic maracas.
Another great spot for a drink is the Bamboo Room. It is right on the lagoon and they regularly have a band playing and sometimes karaoke.

Unfortunately we do have one place we don't recommend. Our friends Nola and Mike stayed at the Blue Crab Inn. It was quite pricey and not at all what they professed on their website. When a place asks for cash pre-payment before showing you the room, you know it can't be good.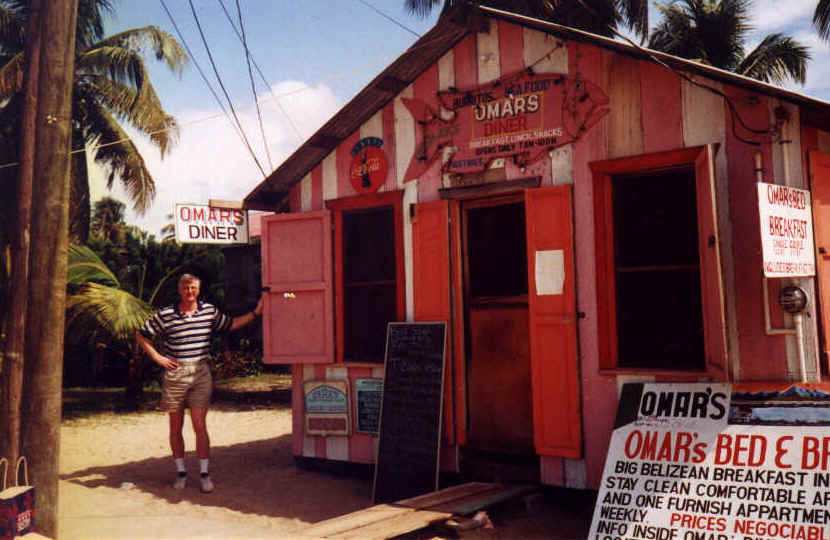 I must say that the highlight of Belize is it's people. They are genuine and extraordinarily friendly. They made our trip even a bigger success, and we look forward to returning to visit this great country again.