We visited Argentina at the best time possible for value (beginning of 2003) as the currency had plunged to almost a quarter of its worth compared to the same time a year before. Best of all, inflation hadn't really increased that much so everything was SO CHEAP! I know this situation will not last for long so if you are able to visit this fantastic country, go now.
The People
What a pleasant surprise. In many parts of Latin America the Argentineans do not have the best reputation; they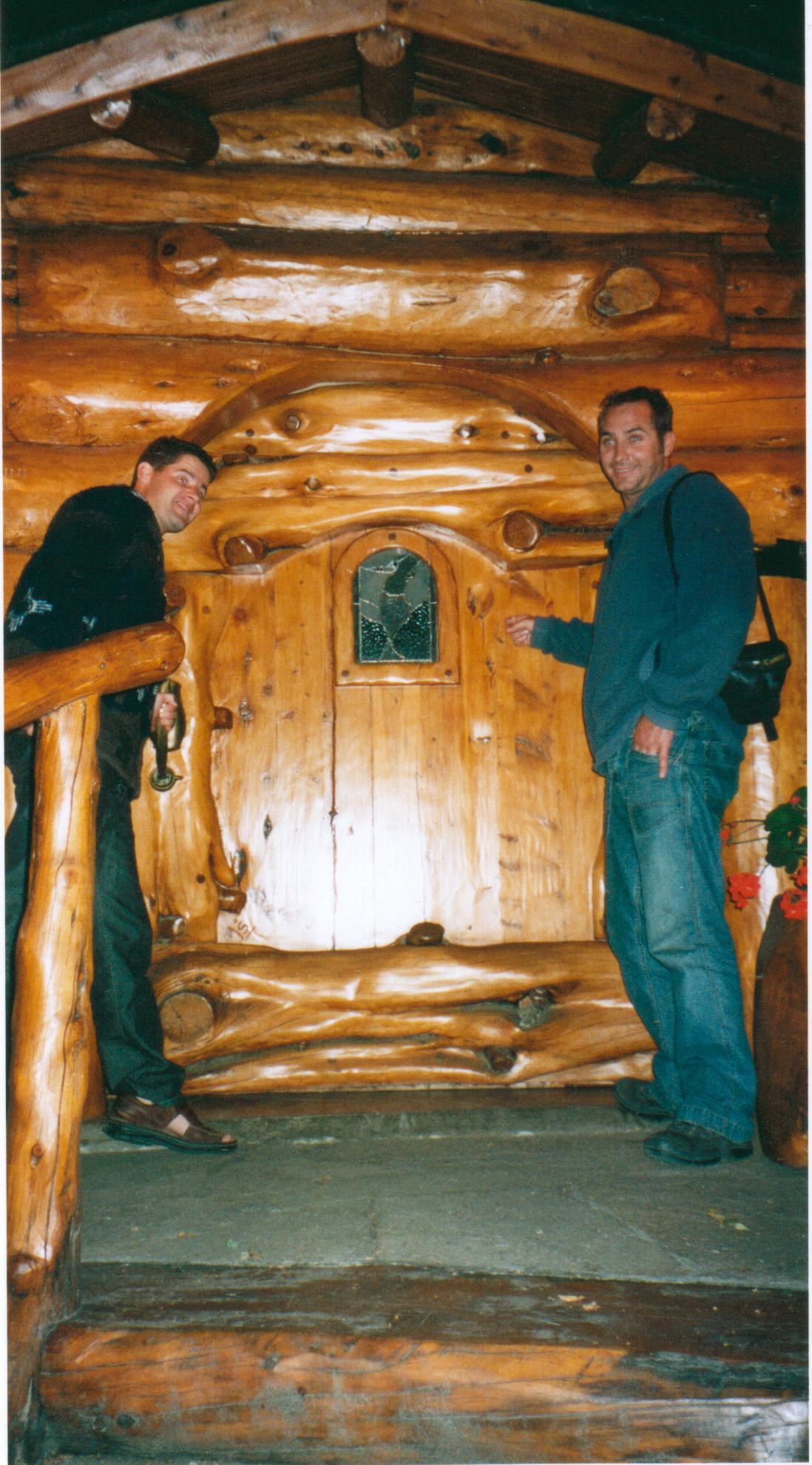 are often characterized as arrogant, loud and rude. So, as usual, our preconceptions were wrong. The vast majority of the people we met were kind, generous, friendly and helpful. Excluding, of course, the thieving bastards in Bariloche who broke into our lovely cabin and stole all our stuff (passports, credit cards, cameras, even a bunch of clothes!). That experience may have ruined our opinion of Argentineans but the owner of the cabins we were renting was so concerned and helpful that it made up for it. In fact, she was instrumental in helping actually catch the thieves after we had left.
We were warned by other Argentineans that the people in Buenos Aires could be very nasty but that too turned out to be very much t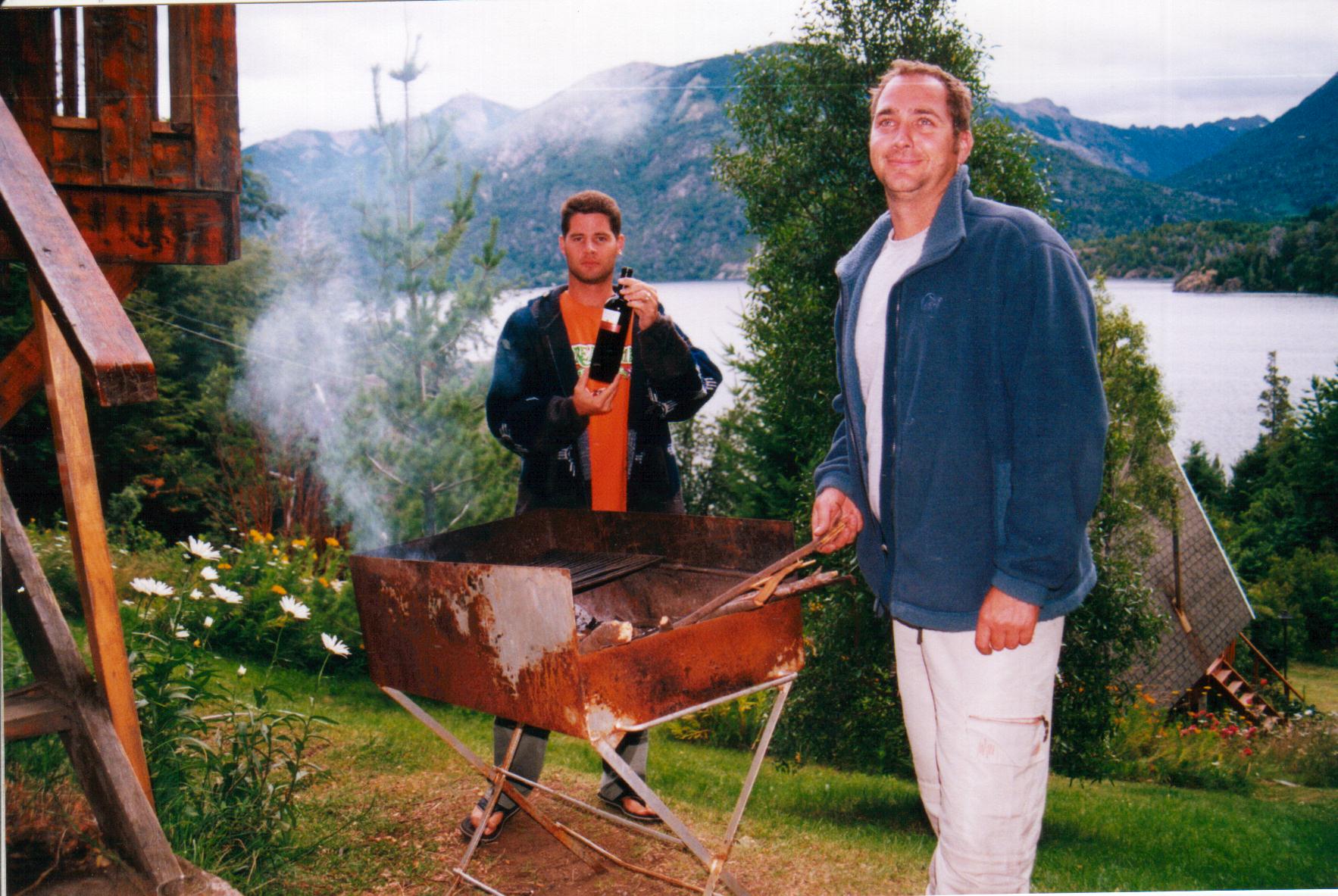 he opposite.
Things to Know
Argentina is a huge country and you will need lots of time. We saw only a very small portion of the country but were very impressed with what we found. Most countries have a specialty product or food (think Canadian maple syrup, French wine, Russian vodka) and Argentina does too: MEAT! Meat, delicious meat. Meat's the treat. You can't beat the meat. Or in the words of my old friend Andrew Brink, "Meat's meat and a man's gotta eat!" Until you have sunk your fangs into a three inch thick slab of juicy red 'bife de lomo' you cannot call yourself a true carnivore. And the best part is that we were paying 12 pesos for steaks that were at least 30 ounces cooked. That works out to be about three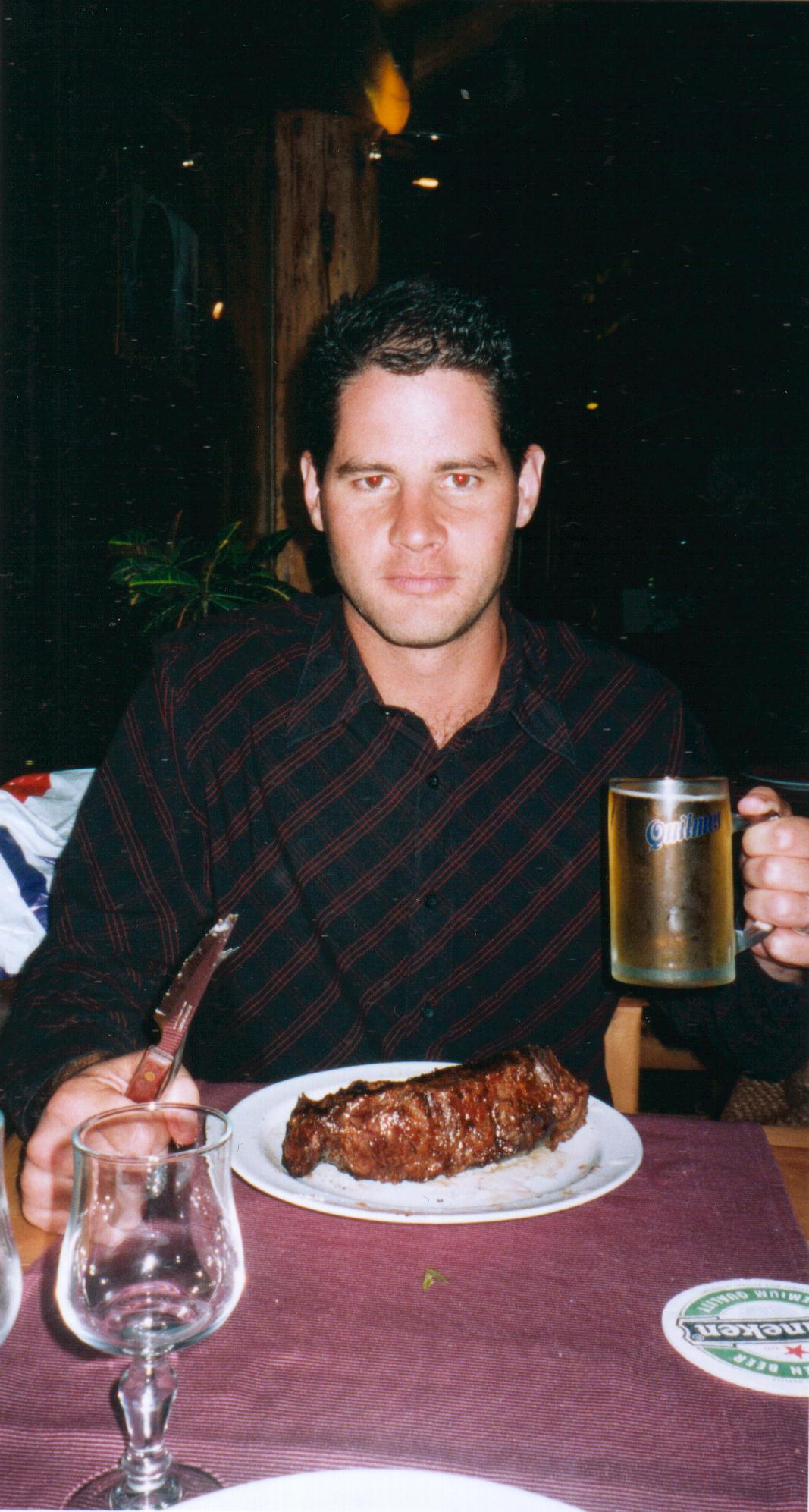 dollars fifty. The steaks were so big there was no room left on the plate for any filler (like vegetables) so we often just ate meat. And beer, of course. And wine, of course. Both of which were obscenely cheap as well. After discovering the price of steaks, we priced everything in terms of meat. For example, a bus ticket that cost 12 pesos was 'one meat'. An ice cream that cost 6 pesos was 'half a meat'. Getting our passports replaced at the embassy cost us '20 meats', what a rip-off. When we looked at things in this way it just seemed wise to spend as much time as possible in restaurants eating so that's what we did.
Leather items such as jackets are another specialty in Argentina. We bought some for about ninety US dollars each, a real bargain. The quality is fantastic though before the big drop in exchange rates they would have been very expensive. So go now!
The busses in Argentina, like most other surrounding countries, are extremely good; much better than what you will find in any first world countries. The first class sections are quite cheap and offer huge reclining leather seats, meal service, and movies en route. Getting on a cramped economy airplane seat after the luxury busses was a real shock.
Car rentals are extremely expensive, even after the currency meltdown. And the worst part is they will charge you around three hundred bucks if you want to rent the car in one city and drop it off in another. We got along fine without one.
Where to Stay
We stayed mainly in mid range hotels which were pretty good value for money. We even found a four star hotel in central Buenos Aires on the internet for twenty bucks a night! Thank god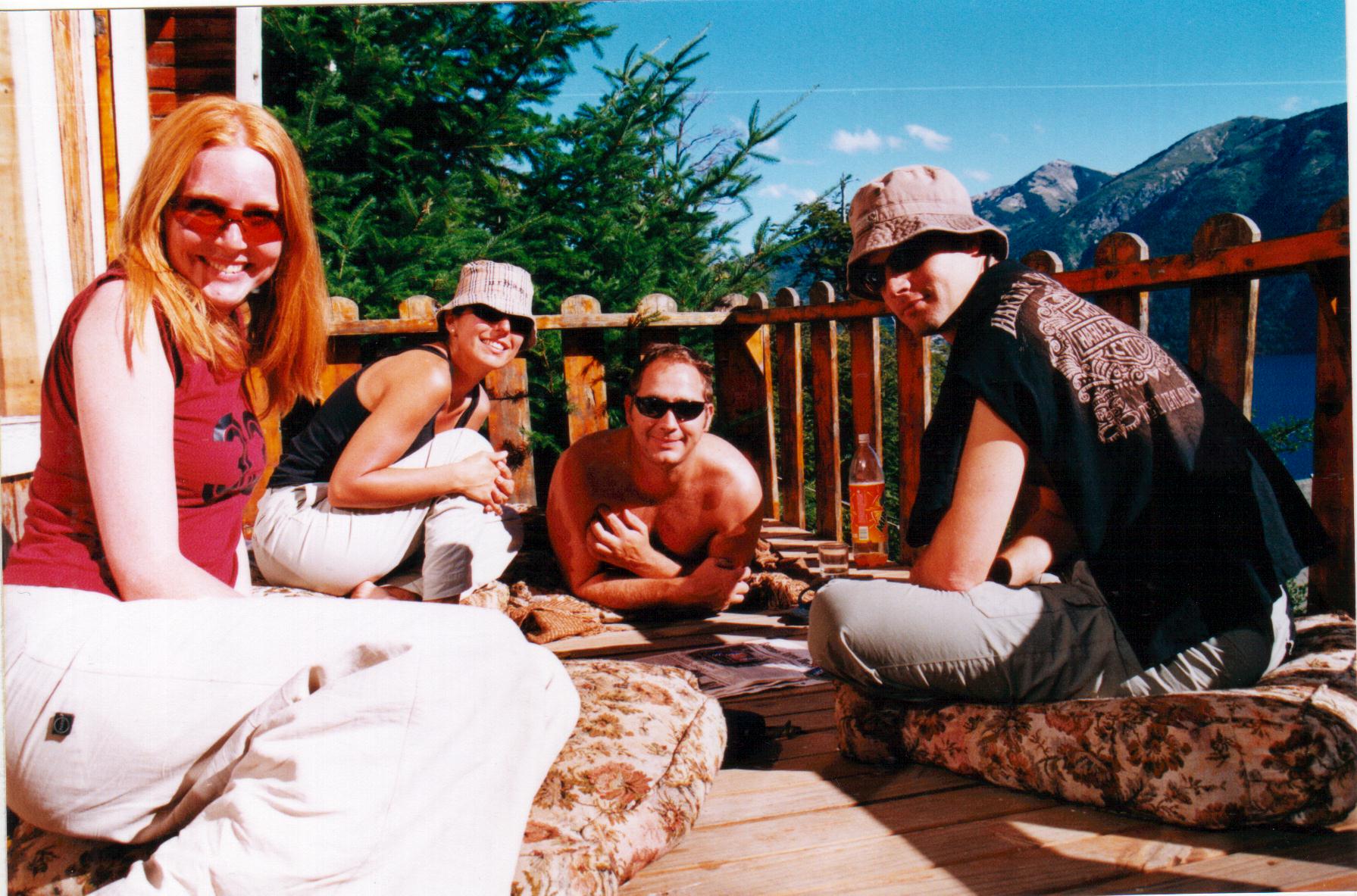 for that because the first place we booked (recommended in the Lonely Planet) and stayed in was scary. We slept with garlic necklaces on to keep the vampires away as there were surely caskets full of those bloodsuckers in the lower chambers. There are meant to be quite a few youth hostels around but we didn't come across any and figured that hotels were better anyway.
Where to Eat
Eat bife de chorizo or bife de lomo or ribs or lamb or any other kind of meat in the 'Parillas" which are the Argentinean barbeque restaurants. I'm not sure what to do if you are a vegetarian as we didn't see too many places that served vegetarian food. Eat potatoes I guess.
The quality of the restaurants actually did vary a bit so I guess it is best to ask around for the good places. We did make the mistake of visiting a seafood restaurant and we regretted it. The seafood was much more expensive than the meat and not very good. We were very sad we passed up a chance to eat more meat.
Things to See and Do
We didn't see much of the country but for the most part, what we did see we loved. I'm sure that within a couple years the exchange rate will strengthen and inflation will increase and it will once again become a very expensive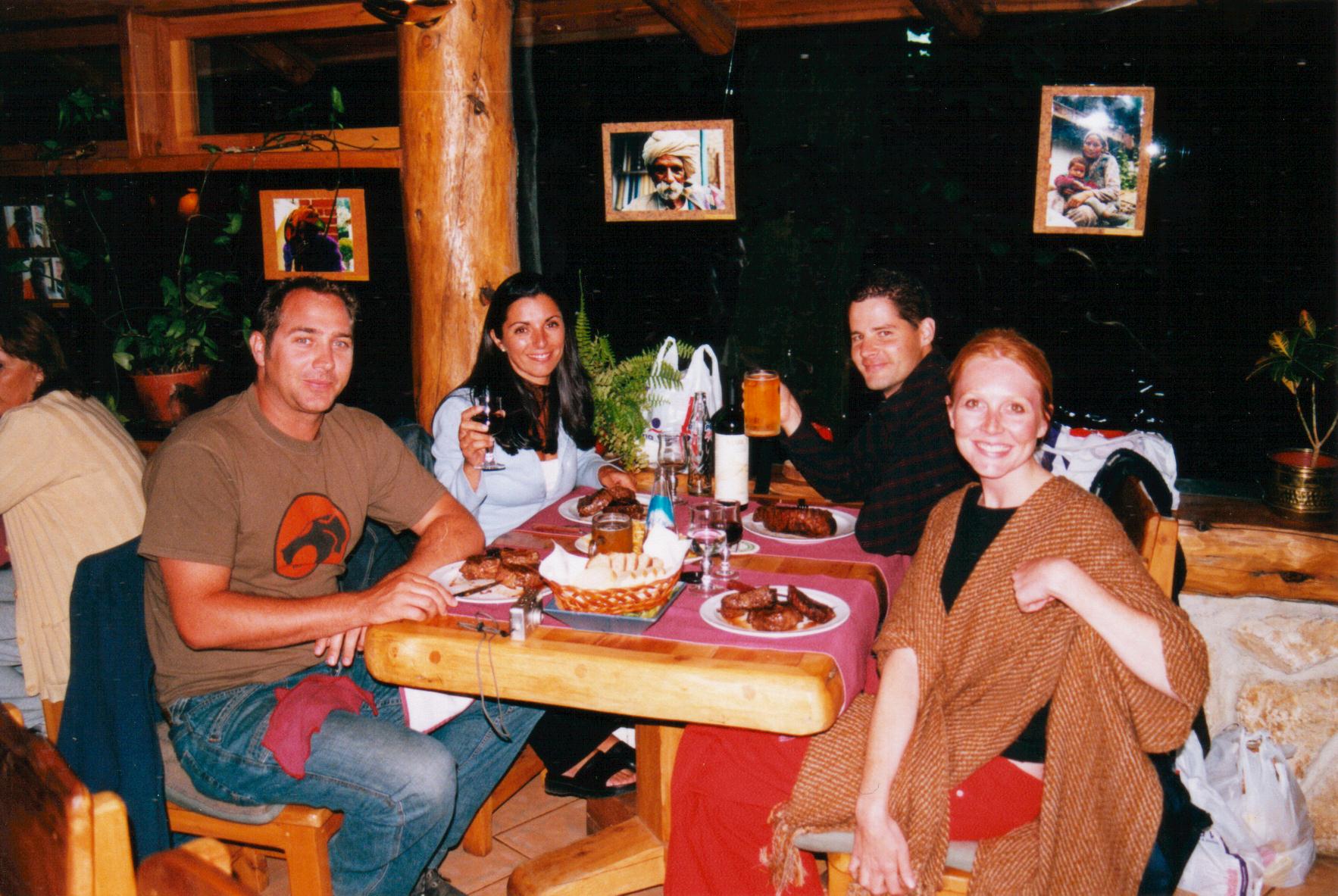 country. So go now!

Bariloche
The time we spent in Bariloche was some of the most relaxed we had during our six month long round the world trip. The town itself is quite touristy, especially with people from Chile but also a fair number of people from English speaking countries and Europe. We stayed in the town for a few days then moved out to a secluded villa about twenty miles from the city surrounded by pristine mountains, clean cold lakes and green forests. Our life consisted of eating and sleeping with at least 15 minutes per day devoted to mild exercise, such as moving the bowels. We had met two of the most wonderful people you can imagine, Fraser and Rebecca, on a tour in Bolivia and hooked up with them again in Argentina. We ended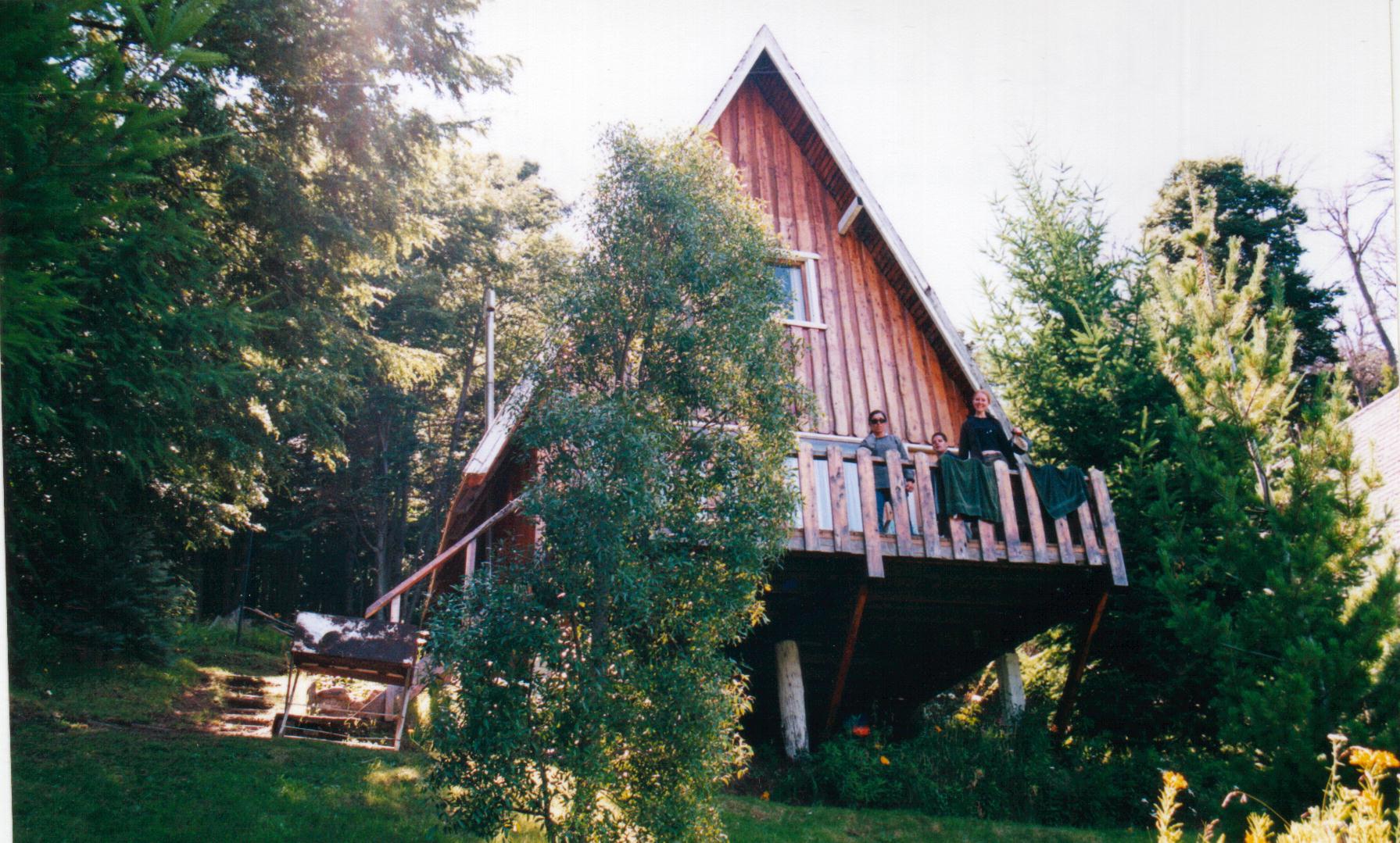 up spending more than a month traveling together and it really made the trip for us. In our lovely little cabin we would wake up late, eat egg bread (that's New Zealand lingo for french toast), have a chat and enjoy the lovely mountain view, eat a big barbequed lunch of snarlers (that's New Zealand lingo for sausages), drink beer, watch a movie, have obligatory happy hour, go somewhere for dinner which was always meat and beer, then return to the cabin and play cards and drink beer until three in the morning. This perfect routine went smoothly until our very last night when we returned from dinner to find our cabin ransacked and all our valuables gone. At the time it seemed to ruin everything, but looking back it was only an unfortunate interruption in an otherwise idyllic vacation.
Puerto Madryn
The city itself was not too inspiring. What we did enjoy was the day trip to the peninsula where we saw sea lions, an armadillo, foxes and penguins. If you are not big into animals I'd probably recommend giving this place a miss, especially since the rental car for the day, which was a complete waste of metal, cost us something like seventy or eighty bucks and that was the standard rate for all companies! Plus we nearly choked to death on the dust and heat since there was no air conditioning and the car rattled until we though it was going to fall apart.
Buenos Aires
It was the meat, the shopping, and the great hotel that did it for us. We normally don't like bi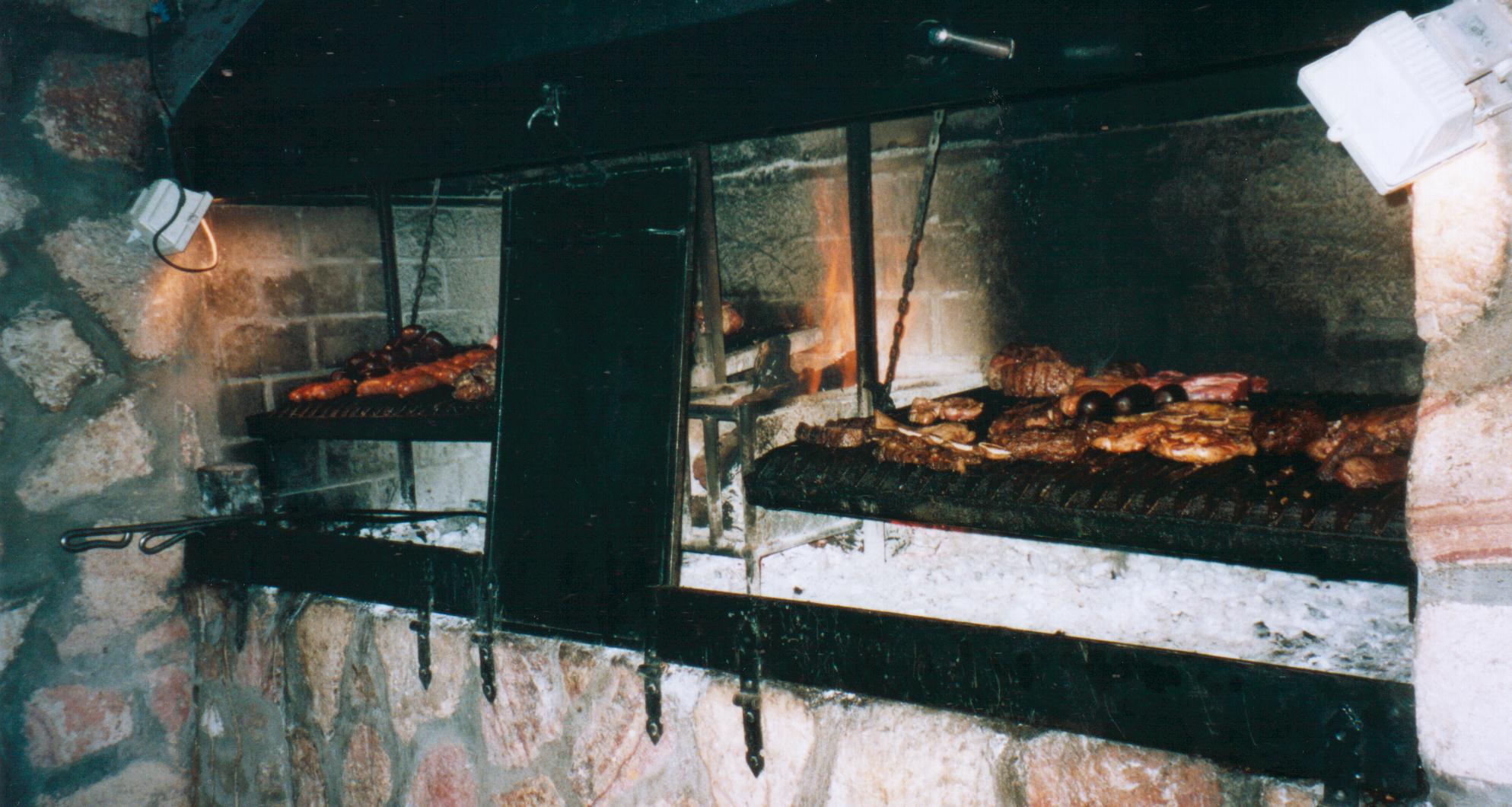 g cities that much but Buenos Aires was a real pleasure. The only problem we had was that we spent loads of time and money getting new passports, visas, and airline tickets, all of which were stolen from us in Bariloche. Besides that we really did enjoy spending time in the city seeing the little bit of it that we had time for. We will definitely be back there and give ourselves at least a week to explore the sights.